BT, Interpol collaborate to fight cyber crime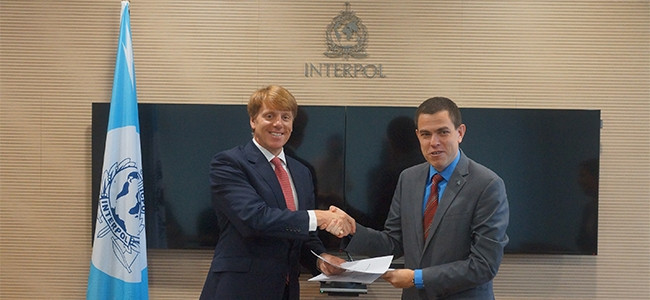 BT has signed a data sharing agreement with the International Police Organisation (Interpol) in an effort to combat the growing incidence of cyber crime across the globe.
The global ICT services and solutions firm says it is the first telecommunications provider to sign a data exchange agreement with Interpol.
According to BT, the company's threat intelligence experts will provide the Interpol Global Complex for Innovation (IGCI), Interpol's research and development unit for the identification of crimes, innovative training and operational support, with their knowledge and insights into the evolving global threat landscape.
This information aims to help Interpol in its efforts to identify and take action against cyber criminals operating around the world. Themutual data sharing agreement, which covers all regions where Interpol has a footprint, including SA, also aims to foster greater co-operation between the two parties as they continue their fight to protect families, consumers, businesses and governments against the rising tide of cyber crime, adds the company.
Interpol's role is to enable police in its 192 member countries to work together to fight transnational crime.
With the South African offices based in Pretoria, Interpol is part of the South African Police Service's (SAPS's) Corporate Communications Department, which reports directly to the national commissioner. Its key role locally is to assist SAPS in preventing, fighting and investigating global crime and in bringing fugitives to justice.
"The scale and complexity of today's cyber threat landscape means cooperation across all sectors is essential if we are to effectively combat this global phenomenon," says Noboru Nakatani, executive director of the IGCI. "Interpol's agreement with BT is an important step in our continued efforts to ensure law enforcement worldwide has access to the information they need to combat these evolving cyber threats," added Nakatani.
BT says it already collaborates closely with Interpol, and earlier this year provided the organisation assistance with a major operation to combat cyber crime in South East Asia. BT's threat intelligence and investigation team, based at the company's security operations centre in Singapore, provided information on regional threats, including data relating to local hacktivist groups and phishing sites.
The wider operation, according to BT, uncovered nearly 9 000 command and control servers, which are typically used to launch distributed denial-of-service attacks and spread malware, ransomware and spam. Hundreds of compromised Web sites, including government portals, were also discovered as a result of the investigations.
Mark Hughes, CEO of BT Security, explains: "Threat intelligence sharing between law enforcement agencies and the private sector is essential in the fight against cyber crime, which is increasingly borderless in nature. Tackling cyber crime therefore requires a collective, global response where the public and private sectors work hand-in-hand. BT's security expertise will help Interpol to identify cyber criminals and hold them to account, as we jointly develop our understanding of the challenges that we and other organisations face in the battle against cyber attacks."