Wipro, ASG Technologies offer data intelligence solution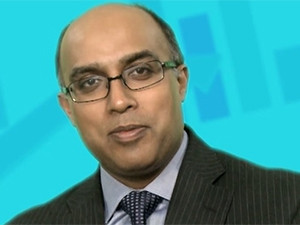 Wipro and ASG Technologies (ASG), provider of information access, management and control solutions, have expanded their partnership to integrate the offerings of Wipro's data management Centre of Excellence with ASG's Enterprise Data Intelligence solution to improve compliance for global financial services organisations.
According to Wipro, ASG's Enterprise Data Intelligence solution addresses compliance by providing an end-to-end view of an organisation's information estate to improve data visibility, analysis and understanding. The solution will be used for various purposes such as reference data management, data lineage, impact analysis and more.
Wipro's service offering ensures that data is reported in a reliable and consistent manner across the business. As a result, global businesses in the financial services sector can respond to compliance requests in a timely manner and with confidence in the accuracy of their data, adds the company.
A host of regulations, such as the Basel Committee on Banking Supervision (BCBS) 239, aim to bolster the risk data aggregation capabilities and internal risk reporting practices of banks, and are driving technology spending in the financial risk and compliance domain.
"The demand of ever-expanding regulations and its economic impact drive businesses to focus on compliant information governance and transparent data management, combining the deep domain knowledge of Wipro's risk and compliance domain team with our powerful data lineage tool will deliver an exceptional solution for major financial institutions as they address their regulatory challenges," says Charles Sansbury, president and CEO of ASG Technologies.
The two companies will work together to offer consultancy services on BCBS 239 and data lineage as a service, which will help financial services customers meet compliance guidelines and align critical business controls to the data supply channel.
Pallab Deb, vice president and head of Analytics at Wipro, believes compliance with regulatory reporting requirements is critical for financial institutions.
"This partnership enhances Wipro's leadership position in risk and compliance services, and strengthens our ability to support global financial institutions' compliance initiatives. Our solution, when integrated with the ASG Enterprise Data Intelligence solution, enables customer data lineage, traceability, data quality and metadata management, which are critical for regulatory compliance," he explains.