SA set for MVNO boost?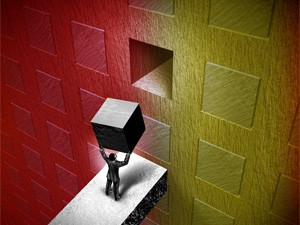 A new telecoms player has entered the South African market with plans to significantly grow the country's meagre pool of mobile virtual network operator (MVNO) services, which could plug the niche gaps left by its mass market mobile operators.
Despite cynicism around the entry of new players in an already saturated cellular market, MVN-X - the year-and-a-half-old subsidiary of Durban-based Ignition Group - offers established retailers and banks a platform that will enable them to reach their customers with a quick-to-market, targeted product.
Steve Bailey, CEO of MVN-X and former Virgin Mobile SA head, says the company is not a standalone MVNO, but rather a mobile virtual network enabler (MVNE), mobile virtual network aggregator and MVNO rolled into one.
It essentially offers would-be MVNOs a platform via which to launch, using Cell C's network. In this way it is unlike SA's only MVNO, Virgin Mobile, which has failed to reap more than 1% market share since launching under Richard Branson's world famous brand in 2006.
Bailey says the platform is all systems go, with one of SA's well-known retailers - which he is not currently at liberty to name - about to reveal its product. "All the necessary software is integrated with Cell C's network, including a customer management system and billing system. We also have an in-bound call centre set up and have secured all the necessary agreements with handset suppliers."
Ample opportunity
While analysts often look upon local MVN activity with a cynical eye, Bailey says this is based on the assumption that MVNOs are new players in competition with the "big boys" like Vodacom and MTN, which offer services to the mass market. "This is a platform for companies that already have a brand, distribution and customer relationship needed to succeed as an MVNO.
"A company could, for instance, target schools as a niche block. There are a lot of good niche opportunities out there. We are talking about a R100 billion a year industry."
World Wide Worx MD Arthur Goldstuck endorses the niche notion, saying such a set up could work for niche markets or communities of interest, such as large religious groups, or customers of a large retailer or for a major operator that wants to create sub-brands for specific interest groups.
Ovum analyst Richard Hurst says in countries - such as the US - where MVNOs have taken off, these have targeted niche markets, although he does not see space for a niche operator locally. Goldstuck adds the service can be a useful vehicle for targeting segments that respond to unconventional marketing, such as a kwaito following that will respond to messaging from the latest "bad-ass stars".
Tertia Smit, BMI-TechKnowledge senior analyst, says there is place for more MVNOs with a "particular offering that integrates their existing business into the MVNO and differentiates itself through reliability, reduced price [and] high convenience".
Retail room
Smit notes companies in financial and retail services that have a very large customer base, nationwide branches for distribution, offer financing and sell technology can leverage an MVNO to expand their offerings.
Goldstuck says it would be surprising if Pep did not go this route, while Shoprite-Checkers has a massive opportunity through its Africa-wide retail presence, and Pick 'n Pay has shown it can leverage a massive user base with its Smart Shopper programme.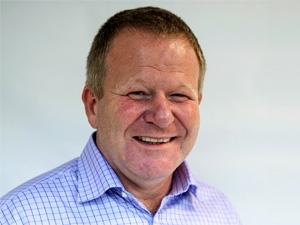 Companies that could benefit from offering MVNO services as a value-add include insurers like Discovery, which can leverage mobile devices for mHealth solutions and support; FNB, which already offers FNBConnect as well as cheaper voice and data packages; Pep, which sells handsets and airtime; as well as Edgars, which could offer branded devices, notes Smit.
In a similar move - again with Cell C's network at the heart - Mirage Telecom and Comverse last November inked a deal to create an MVNE that will see Mirage Telecom use Comverse software and Cell C's network to create a platform for new MVNOs.
At the time, executive director Prins Mhlanga hoped to see big brands, such as banks and retail chains, signing up to offer mobile services under their own names, although announcements of new virtual operators have yet to be made.