Snapplify offers free e-books to schools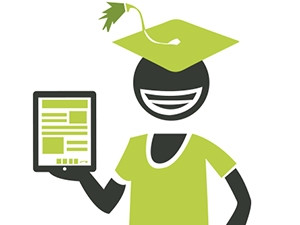 Snapplify, an e-learning platform provider that claims to be Africa's largest e-book aggregator, will supply every school that signs up for its Engage eLearning solution with over 76 000 free e-books.
Each school will have unlimited access to e-books that can be checked out by multiple students at a time. "A digital library is more economical to maintain as it does not require staff, physical space or maintenance. E-books last forever and are automatically 'returned' ? saving on admin issues," states the company.
Snapplify launched in late 2011 and says it has since signed on some of Africa's largest publishers for its trade and academic industry e-book solutions, including Penguin Random House, Pearson, Oxford and Cambridge.
The free digital library features content for all ages, including fiction titles like The Jungle Book and Moby Dick, as well as poetry and classical texts by William Shakespeare and more.
The library can be grown by purchasing additional e-books from Snapplify's catalogue of over 100 000 titles from 250 publishers. These titles include all the textbooks to fulfil curriculum needs in every year of schooling.
The solution makes use of a SnappBox which allows students and staff to access e-books within a school directly from their intranet or WiFi rather than downloading e-books from the Internet.
The SnappBox enables schools to save over R600 000 on average in bandwidth by providing a local server from which the e-books are accessed.
Great expectations
Early this year, it was announced former First National Bank CEO Michael Jordaan's venture capital company, AngelHub Ventures, had invested in Snapplify.
The angel investment company says it was "highly impressed with what Snapplify was doing and immediately offered to invest with a view to speeding up its growth".
Jordaan said Snapplify is "ideally positioned to surf the wave of digitisation that is sweeping across and irrevocably changing the old print sector". In the content and media industry, he noted, the survivors will be the players that see digitisation as an opportunity to reach a much wider audience - rather than an existential threat to the status quo.
Snapplify recently won a publishing award at the FutureBook conference for its social innovation.
FutureBook judge Joe Lennon, CTO of ePubDirect, stated: "We were impressed by Snapplify on many levels ? the importance of the problems they are solving, the technology they are building to do so, and the elegance of how they deliver content where bandwidth is limited or not available at all."