Orange reviews 'will not affect SA ops'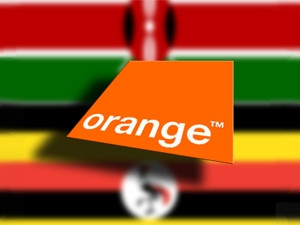 A review by French mobile operator Orange of two of its African markets does not reflect on the company's South African strategy and will not affect Orange Horizons, the group's consumer arm in SA.
So says Orange, following its announcement this week that it is reviewing its neighbouring Kenyan and Ugandan operations, to assess the operational performance of the operator's business in the regions.
According to the Paris-based company, the review is a strategic evaluation that could lead to Orange finding new partners in Kenya and Uganda "to ensure the necessary financial and operating resources are available to maintain investment and support the continued development of operations".
While reports suggest Orange is seriously looking to sell parts of its stakes in these countries, Tom Wright, corporate press officer, says the reviews are part of the operator's Conquests 2015 strategic plan. "Orange conducts regular reviews of all its assets, including subsidiaries in Africa."
The objective of the reviews, says Orange, is primarily to "optimise operational performance in order to pursue growth and create value in each market".
Orange owns 95% of Orange Uganda and 70% of Telkom Kenya.
Wright says he can confirm the Kenyan and Ugandan reviews have no bearing on Orange Horizons. "We are not a network operator in SA and, as such, the business model and capex outlay is very different compared to our main country affiliates."
Orange has a presence in 18 African markets, including Senegal, Cameroon, Democratic Republic of Congo, Niger and Botswana.
Ethical withdrawal
This comes in the wake of unrest in Uganda around a recently-enacted anti-gay law that strengthens criminal penalties against homosexuals in the country.
According to Reuters, Orange said yesterday it had cut advertising in Ugandan tabloid newspaper Red Pepper due to its campaign to out gays. Red Pepper says its coverage was in the public's interest, but rights groups say the reporting exposes gays to violence, blackmail and harassment.
Red Pepper has outed hundreds of gays since the Bill was signed into law. A day after Ugandan president Yoweri Museveni enacted the legislation, Red Pepper's front page read: "Exposed: Uganda's top 200 homos".
Reuters quotes Vanessa Clarke, director of external communications for Orange SA: "The decision was made by [the] group to ensure our brand does not contradict our company's ethics and values."