Consumer experience drives digitisation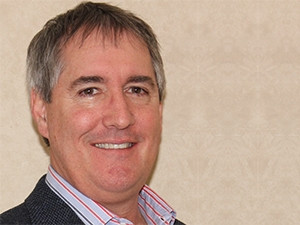 In SA, there are certain sectors which understand and embrace digital transformation more than others. These sectors are media, healthcare, banking, ICT and retail.
This is according to Simon Carpenter, chief technology advisor at SAP Africa. Carpenter explains even within these sectors, digital transformation is taking place at a different pace depending on how tech-savvy the management teams at the helm of organisations are.
"When talking about digital transformation, organisations need to think about what they are trying to transform, what impact it will have on user experience, and how it will affect the way in which work is performed," he explains.
He points out some sectors don't quite understand how digital transformation applies to them, as digitisation impacts consumer-oriented companies more than "old school" organisations in mining and heavy manufacturing because it is driven out of a consumer experience and expectation.
"Retailers understand how digitisation is changing the world because they are in touch with consumers. Digital transformation is driven by consumers across Africa; it is driving consumer behaviour and these consumers are somebody's customer and they are somebody's employee," notes Carpenter.
He reveals the media industry is one of the leading lights of digital transformation, as new business models are being developed through the disruption it causes.
Through the Internet, music streaming has changed the music industry and publications have moved more online. The media industry almost universally understands the impact and necessity of digital transformation, adds Carpenter.
Saurabh Kumar, MD of In2IT Technologies SA, says from a business-to-business perspective, digital transformation is the biggest trend driving decisions and investment.
He adds almost half of businesses view digital transformation as the single most important initiative on the cards for the next 12 to 18 months.
"The ability for business to compete currently and in the near future is essentially hinged on how soon and how successfully they can implement digital transformation. This requires not only the digitisation of internal processes but also the ability to integrate a variety of different channels in order to provide seamless, integrated and enhanced customer service," explains Kumar.
3D future
Carpenter explains in the manufacturing industry, 3D printing or additive manufacturing will radically reshape the supply chain in due course.
"Some organisations need to ask themselves: what happens when 3D printing reaches a point where customers go out there, buy a printing machine, get titanium powder and print their own objects?"
He adds when customers start printing their own objects, organisations are either going to be forced to help their customers with that process, or they will lose clients because someone else will assist them with their own 3D printing.
"It's inevitable that 3D printing will replace some jobs while introducing new ones," notes Carpenter.
Kumar says the ability to effectively print just about any device or tool has the potential for massive impact and disruption.
"Manufacturers themselves are gearing for this impact, with the expectation that almost 20% of the manufacturing process will have been taken over by 3D printing by 2020.
"We can expect to see the emergence of 3D printing caf'es where printing of practically anything can be offered as a service on a walk-in, ad hoc basis."
He concludes the growth of 3D printing as this technology matures will fundamentally change the world for business and consumers.