Telkom shares slide to new low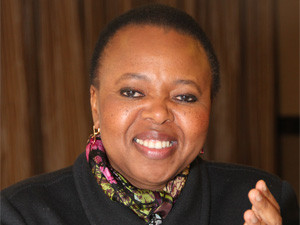 Embattled Telkom, which is seeking to trim its workforce through a voluntary retrenchment process and has yet to be provided with a turnaround strategy by government, saw its shares slip to a new all-time low last week as investors continue to be wary of the company's future.
The group's market capitalisation is now just R7.2 billion as its shares, which recovered slightly on Friday, hit a new low of R13.70, on 19 March. On Friday, the stock closed slightly higher, at R13.90.
By comparison, Vodacom - in which Telkom used to have a 50% stake - currently has a market capitalisation of R165.6 billion and its share price closed at R111.30 on Friday. Telkom spun off Vodacom and paid out a special dividend around three years ago.
Towards the end of last month, communications minister Dina Pule, herself under fire from various factions for apparent inaction at the department, said she was hopeful a strategy to turn the fixed-line operator around would be presented to Cabinet this month. However, this is now only likely to be presented in April, when Cabinet meets again.
Losing value
In June last year, the state binned a proposed offer from Korea-based KT Corporation that would have seen Telkom issue 20% more shares in return for a R3.3 billion injection. The Department of Communications was meant to report back to Cabinet with options for a turnaround for Telkom within three months of the cancelled deal, but this has been delayed.
Telkom expects to spend between R18 billion and R21 billion over the next three years on its network and ended the first six months to September with a cash balance of R4.8 billion and net debt of R2.7 billion.
Minister Dina Pule says the deal did not make sense, because Telkom's share had slid so much between when it was initiated and when the time to ink it came, wiping R1.9 billion off its value.
Although the cash injection from KT would have aided the company, it has said it is confident of executing on its strategy and expects to fund its expansion through cash flow and debt, potentially looking at alternatives to the capital injection.
Telkom last year unveiled a strategy that includes leading in data, broadband and fixed-mobile convergence, growing Telkom Business's income through diversification, regaining competitiveness in the consumer market, consolidating its position as a wholesaler of choice, focusing on profitable market segments and services, and enhancing its operational efficiency.
The communications department has said the delay in options being put forward was due to board changes within the company, which last year saw chairperson Lazarus Zim step down to be replaced by Jabu Mabuza.
Telkom has also seen most of its board replaced, and CEO Nombulelo "Pinky" Moholi handed in her notice last November, giving Telkom six months to find a replacement. At the time of Moholi's resignation, Telkom's board of directors was short of eight members and could not immediately set out on the process of finding a new CEO.
Telkom's board had the requisite 14 members by mid-December. However, last month, in response to a query as to where the process was, the company issued a statement that mirrored its original one issued in November: "The board has embarked on a process to identify and appoint a suitable candidate to take over from Ms Moholi as GCEO. The board will make an announcement in this regard when it is appropriate to do so."
Communications spokesman Siya Quoza says the department has been working on the matter, but it will not be presented this month, as Cabinet only sits again in April.
Long-term value?
Stock in the company has slid more than 40% since the beginning of the year and it is now trading at a huge discount to its net asset value, which is worth R30 billion more than its stock. However, investors are wary as the company is losing talent, has seen top-level ructions, and is lacking clear direction from government.
Vestact analyst Sasha Naryshkine does not think the share is an investment option when other stocks such as MTN and Vodacom are available. However, he points out that if shareholders had held onto Vodacom stock when it was spun off and listed separately, they would still have done well.
Naryshkine has said Telkom shares closed at R38.50 after paying out a special dividend on proceeds from spinning out Vodacom. The R19 dividend came to a total payout of R9.8 billion, he adds.
Since the payout, Telkom stock has seen its market capitalisation fall by almost R13 billion. Telkom has returned nearly R12 billion to shareholders since it spun out Vodacom, more than its current market capitalisation.
Naryshkine says Telkom is losing all its best people and is not investing enough in its network. The irony is that, while government sees Telkom as key to reaching 100% broadband penetration by 2020, mobile operators are fast filling the gap, he notes.
Telkom recently said it was undergoing a voluntary early retirement process in order to "take control of its headcount costs". Unions have hit out at the company, threatening strike action in light of Telkom's workforce-trimming exercise, accusing the company of using it as a ploy to retrench thousands of employees.
However, Telkom has dismissed circulating hearsay that the company intends to retrench 13 000 employees, saying "no such decision has been taken".
Naryshkine also questions which other board has had as many executives in the past five years. Telkom has had five CEOs in seven years, with only Sizwe Nxasana staying in the post for more than three years.
Telkom has said its future performance hinges on its ability to address several key issues, including filling an execution capability gap, resolving the future of the fixed-line business, an inappropriate termination rate regime, a rigid cost structure, regulatory obligations, and government engagement.
Government - which owns a 39.8% stake and a further 10.6% through the state pension fund - has been cited as one of the major thorns in Telkom's side. Naryshkine says the question is who owns Telkom, pointing out that citizens are losing out.
In December last year, the company quietly changed the end of its name to SOC Limited, from Limited, indicating it is a state-owned company. Naryshkine says investors are wary, unless they see deep value in the stock and have a 300-year view.