IIOT to present many challenges, opportunities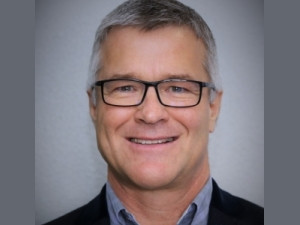 South Africa has not yet begun to imagine the advantages that will be realised by the exponential growth in industrial IOT (IIOT) adoption and implementation.
This is according to R'ean van Niekerk, MD of Metacom, who explains IIOT primarily involves automated communication between sensors, processors and back-end decision-making systems that operate independently of human decision-making, and is closely related to machine and process automation.
The growth in IIOT adoption, he notes, will result in significantly reduced manufacturing and response times, coupled with other benefits for local organisations.
"Combined with the explosive development in artificial intelligence, the potential applications of IIOT will be mind-bending, with a major impact on the way society operates and functions. IIOT stands to benefit numerous industries, with utilities, manufacturing and transport already at the forefront of implementation. It promises more efficiency across the board, from just-in-time manufacturing to increased emergency response times during power outages," he adds.
The demand for skills in the IIOT field will continue to grow exponentially, outpacing the supply, Van Niekerk points out.
Jeremy Potgieter, regional head of M2M connectivity provider Eseye, SADC, says local organisations are already benefiting from IIOT through cost savings, predictive maintenance, improved safety, and other operational efficiencies.
"There has been a significant amount of IIOT activity in the area of supply chain management, as well as various manufacturing entities. More and more CIOs are including an IOT component in their strategies, so we can expect a higher uptake across all verticals in the coming months, albeit at a marginal introductory level. Business leaders capitalise on IIOT to break open data silos, and get a full and accurate view of how their enterprise is doing, which will help them make better decisions," he explains.
New Forrester research found CIOs and CTOs are confronting new technologies and business scenarios, as they embrace IIOT for use in industrial environments.
"Industrial firms such as General Electric and Bosch are building IIOT platforms that offer better features, support and ecosystems for large, complex assets, infrastructure and products. Organisations using these should establish a joint operating model between the CIO and business. Tech teams must develop a collaborative approach to supporting and working with operational business units, rather than expecting to take over full responsibility for operational IOT platforms," according to the report.
IIOT security
The proliferation of sensors and other smart, connected devices has resulted in a parallel explosion in security vulnerabilities, and mitigation of this lies in the organisation's planning phase, explains Potgieter.
"Companies need to understand the objective of their IIOT journey and which systems and processes it will impact, then ensuring that a secure layer is placed on the connectivity component by enforcing that devices are secured pre-implementation," he asserts.
Van Niekerk points out the primary challenges of IIOT are cyber security, extreme reliability and interoperability.
"As these systems become increasingly sophisticated and integrated in operations, mankind will become more reliant on the IIOT infrastructure and any failure could have dire consequences. As mankind becomes increasingly dependent on IIOT's reliability and perfect functioning, failure of these systems could result in anything from personal annoyance to the total inability of a society or region to function."