Managing the mobile sprawl: Finding solutions
Companies must be proactive in monitoring the growing mobile estate, especially as carrier billing practices are not exactly designed to be customer-friendly.
As business truly becomes an anywhere/anytime activity, mobility will continue to grow in importance, and consume more and more of IT or communications budgets. Managing this spend is obviously necessary, but is already challenging and will get more so.
That's because the corporate mobile environment is extremely heterogeneous, with multiple contracts with multiple carriers, a wide variety of users (both human and, increasingly, inanimate) and an equally wide variety of business cases.
In short, visibility is fundamental to all the solutions any expense-management tool must deliver.
So, how to monitor and manage this sprawling and growing mobile estate, especially given the fact that carrier billing practices are not exactly designed to be customer-friendly?
The good news is that there are now tools that have been developed specifically to solve these challenges. To assist you in choosing the right tool, I have compiled a list of the best practices it should follow.
My previous two Industry Insights went into some detail about the specific challenges relating to both voice and data, and it's probably worth quickly reminding ourselves of what they are.
In essence, they all stem from an inability to gain a comprehensive view of what mobile contracts they actually have, who is using what in terms of voice and data, whether the conditions of each contract are being met, and whether the company is getting good value for its money.
In short, visibility is fundamental to all the solutions any expense-management tool must deliver.
Here are the functionalities you should be looking for in a tool or platform to help you manage your mobile estate:
Track costs and packages across multiple carriers: Most companies will have more than one contract with more than one carrier. To manage them, it is necessary to be able to see each one at a highly granular level. How are costs incurred and by whom? The system must be able to produce variance reports at both the contractual, service item, cost category – voice, data, hybrid, etc – and organisational levels.
Create, track and maintain budgets: Budgeting is a critical business function and yet it is virtually impossible in the mobile space because companies have no idea about the true nature of their past spend, and thus cannot project accurately into the future.
Identify out-of-bundle expenditure and consumption quickly: Deviations from contracts have financial implications. Managers need to be alerted when they occur.
Proactive policy-based usage management: Policies provide the essential framework for managing the mobile estate, but to be effective they need to be aligned with both the organisational structure and individual jobs.
Track devices and SIMs and the relevant contracts: The company needs to be able to see which SIM is in which device and which contract is operative.
Easy individual usage management: Individual users need to be able to monitor their usage during the month in order to ensure they keep within the parameters of their contract. Users may have a variety of devices with SIMs from multiple carriers.
Highly transparent and accurate billing: This is a critical functionality for a number of reasons. As already noted, it is important that each user's bill can be quickly and easily linked to the relevant contract in order to ensure the correct tariff is being used. The billing is also particularly important at a strategic level for the IT department because it will enable it to recover costs from the relevant departments as part of an overall drive to reposition IT as a service provider to the business rather than a cost centre. Accurate billing linked to tariff optimisation will enable IT to demonstrate that it is providing tailored services that make a direct impact not only on overhead costs but are geared to what the business requires to compete successfully.
Automated reporting: The key not only to managing mobile spend but also to delivering value to the business is reporting. It is vital that reports are customised to each client's organisational and internal-reporting structure so that managers receive reports that are both relevant and highly useful to them. It is highly desirable that reporting is automated so that managers receive not only regular reports but also real-time exceptions/variances as they occur. Automation reduces managers' time commitment and greatly enhances the value of the reports. The tool needs to enable the rapid creation or adjustment of customised reports as business needs change. Reports should be carefully designed to ensure they provide actionable insights that are closely aligned with business goals. There is an important consulting element to really good reporting. In many instances, clients do not know enough about the inner workings of each carrier to identify how reports should be structured or, indeed, which reports to request.
Provide a single view of the entire mobile estate: One of the key benefits that an expense-management platform or tool must provide is a single view of the truth across the whole mobile estate. This enables managers to look at the "big picture" in order to ensure the organisation has the best solution for its particular needs, and can adapt that solution as its needs change.
Mobile technology will continue to grow in importance in business, and corporate spend will mushroom. Taking control of this complex environment is a necessity both in order to control expenses and to ensure employees have the appropriate access to a vital technology resource.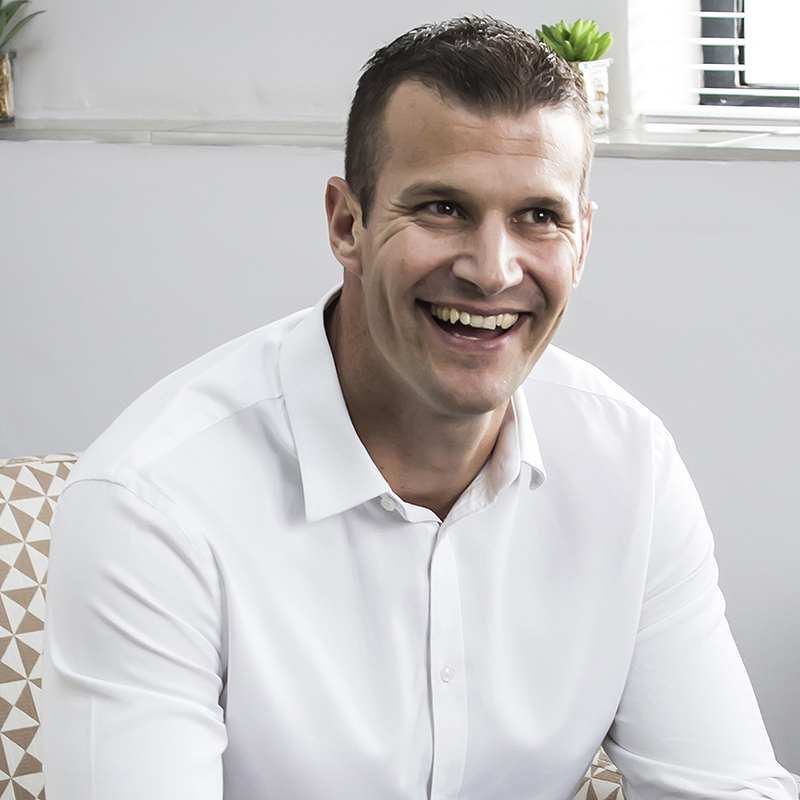 MD, Apex BI.

Buckley completed his studies in software support and PC engineering in 1999. He later went on to enhance his knowledge and skill through courses at the Harvard School of Business plus other institutions in the US. He has two decades of experience in an ICT career that has seen him appointed to senior management positions across various functional lines of business, including enterprise, SME, partner and retail channels. In 2007, he founded Apex BI. In the 12 years since inception, the company has attracted market share and has become a major player in the technology expense management sector. Apex BI is the only African company to be a member of the Enterprise Technology Management Association.