DRA introduces drone competency course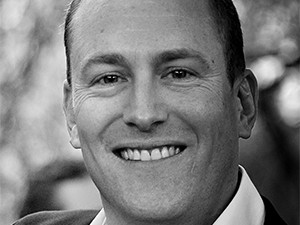 Drone Racing Africa (DRA) will be launching a competency course for professionals and hobbyist who want to take full advantage of the emerging technology.
DRA have designed a certificate course aimed at giving a complete beginner a sound knowledge and understanding of drone legislation and the physical competency to fly a drone.
DRA CEO Simon Robinson says education is extremely important when it comes to competency of flying a drone, "A child as young as grade two starts with robotics in schools. They start with programming, building and then driving the robot or car. That said we opted to create a drone racing course, in a space of six hours over two days. Classroom components will include navigation and planning, air law and procedures and principles of flight, among others. Simulator training concentrates on line of sight flying, throttle management, hover control and turning over axes." In order to obtain the certificate, students will need to pass a flight test, examined by a South African Model Aircraft Association certified instructor.
Drones are categorised as aircraft worldwide and are therefore integrated into the existing manned aviation sector and civil airspace. Until July 2015, there were no laws in place in SA, which meant the flying of any unmanned aircraft was illegal. New stringent regulations have been set up in response to the growing demand to regulate the sector so SA can take full advantage of the emerging technology.
DRA's commercial drone partner, UAV Industries, operates a CAA certified Flight School and runs suitable follow-on training courses such as the remote pilot licence and instructor pilot licence, which are aimed at hobbyist flyers who wish to turn drone flying into a legal and licensed career. "With STEM (Science, Tech, Engineering and Maths) technology becoming more and more important...the relevance of whether you are in a maths class, a chemistry class or a technology class is that flying a drone makes it more relevant, so when you fly a drone you need to understand your geometry, understand height and wind factors so it's actually bringing the traditional curriculum...to a real tangible experience," he said.
Most recently the South African Civil Aviation Authority indicated that the number of registered drones has more than doubled in the past year.
Over the 12-month period, registered drones went from 216 in January 2016, to 465 in January 2017. The number of pilot licences issued also increased from 33 to 368 in the same period.
Companies have also taken to the drone fever, most recently mining company Kumba Iron Ore invested R6 million in 10 drones, which are operational in two of its key mines. The Anglo American subsidiary disclosed it has, over the past three years, invested R500 million in technology, including the drones for aerial surveys and remote-controlled drills.
"This technology is going to make so many industries more efficient. It will also introduce new employment avenues. The main objective is to be the driving force behind the growth of responsible drone flying," concluded Robinson.