Using BI to compete in the digital era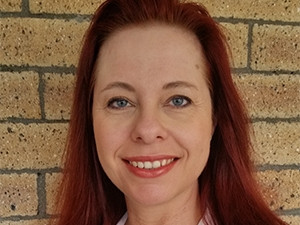 Data is being produced in greater volumes, and from more sources than ever before. Alongside this, companies of all types and sizes are faced with significantly more competitive business environments where technology-enabled, emerging business models are redefining industries.
So says Maritza Curry, business intelligence manager at Woolworths ITS, adding that business intelligence (BI) and analytics can play a significant role in allowing companies to react faster to threats and opportunities alike in their business environments by giving business users fast access to relevant information.
Curry will be presenting at the ITWeb Business Intelligence Summit 2017 on 14 and 15 March at The Forum in Bryanston.
"However, this has always been the role of BI and analytics, so the change is not so much in the function of BI in the digital era, but rather in how we do BI. BI and analytics in the digital era will require a shift for many corporate or traditional IT BI teams away from centralised control to co-creation with business because information produced by the BI function will only be relevant if it is aligned to business strategy. There needs to be a shared vision between the BI team and business through a co-created BI strategy that addresses BI capability and needs at an enterprise level."
In terms of how best companies can use BI to be more innovative and competitive in the digital economy, Curry says modernising BI environments, faster access to even more data than what is available in traditional BI systems, or introducing new BI technologies, do not ensure that a business will get value from BI investments.
According to her, there are two crucial success factors that will guarantee the organisational contribution of BI in the digital economy. "The first key success factor is business enablement - the capability of an organisation to turn data into actionable information that will improve the key management and business processes that drive profits."
The second factor is business stewardship, which Curry describes as the ability and willingness of an organisation to create an environment that supports data-based decision-making and focuses on the appropriate and effective use of information for strategic and organisational decision-making.
Essentially, she says, entities will not be able to leverage the information produced by their BI systems to compete in the digital economy without addressing the analytical skill of BI users and nurturing a continuous improvement and knowledge culture.
Speaking of what the future holds for BI in the fast-changing digital age, Curry says business users' requirements for information are evolving faster than IT BI teams are able to keep up with, particularly if they are trying to support their BI audiences with a traditional BI environment.
"The future of BI in the digital economy will require a significant shift from a technology, people and process point of view," she explains. "Traditional BI environments will have to be modernised to accommodate emerging data sources and faster, more cost-effective BI delivery. The analytical skill of BI audiences will have to be addressed to ensure that business users can turn data insights into business outcomes so that organisations get true value from their data assets and BI investments."
BI governance will grow in importance as BI environments become more complex as self-service (or all-service) BI matures and IT BI teams are required to support traditional and modern BI systems as they modernise their environments, she continues. "The emergence of business analytics centres of excellence to support this shift will start to blur the lines between IT BI and business BI teams, resulting in a significant change in the roles and responsibilities of BI resources in both IT and the business."