Accenture to host innovation conference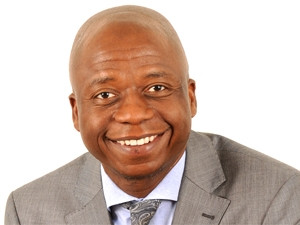 Accenture is hosting a one-day conference featuring some of the world's foremost innovation thought leaders, at The Johannesburg Country Club in Woodmead on 26 February.
The event will focus on how South African companies can best use innovation to achieve greater competitiveness, productivity, efficiency and growth.
"Innovation enables businesses to be more productive, efficient and grow faster, resulting in competitive economies," says William Mzimba, CEO of Accenture in SA. "South Africa's success is linked to the ability of its companies and public sector organisations to innovate."
This inaugural Accenture Innovation Conference has been organised around the theme "dare to disrupt", and aims to showcase South African business innovation success stories. The event will also reveal the findings of the company's second Innovation Index, including the names of the country's top business innovators.
Launched in 2013, the Index's purpose is to help South African businesses assess their ability to innovate. The Index measures, promotes and rewards innovative ideas and commercial concepts across the public and private sectors in the South African marketplace.
Breakthrough technologies
According to Accenture, the event will focus on a broad range of topics around the use of digital and other breakthrough technologies in areas ranging from strategy development to business operations.
Speakers will illustrate how technology, specifically digital technology, has already disrupted every area of our lives, challenging industries, companies and customer channels. They will also address how business and government leaders in SA and the sub-continent can nourish innovation, change conventional thinking and support transformation.
Mzimba says the goal of the conference is to draw attention to the significance of innovation as the driving force behind the transformation of industries, the convergence of customer needs and the elimination of geographic boundaries.
"If South Africa, as part of the broader Southern African Development Community region, is to take its place on the international stage, it must recognise the imperative role that innovation will play."