E-tolls: 'Pay up or else'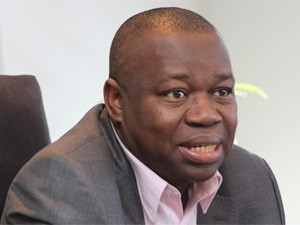 Untagged motorists who think they can get away with not paying their e-toll fees better think again, as there are serious implications involved, the SA National Roads Agency (Sanral) has warned in a statement.
"Getting a job, renting a vehicle or accommodation, getting a loan, being a company director, getting promoted - all are directly and negatively affected [by not paying e-toll fees]," Sanral says.
Vusi Mona, spokesperson for the state-owned agency, says not paying toll fees boils down to supporting lawlessness. He warns that non-payers will be charged under the applicable legislation "and the route to be followed when issuing a charge is not the same as for a traffic offence".
Anybody who says anything else, says Mona, is misleading the road-using public. "Sanral will follow the normal process applicable to debt collection, and use a convenient method of communication in notifying the debtor of its debt for using the toll road."
He says there is a great deal of "deliberate misleading" of road-users being spread by what he calls "those who support lawlessness".
Sanral reiterates that not paying toll fees is more than just a traffic offence - it is a criminal one." This has been so since 1998. It is not something new that has been recently introduced." In a statement sent to media houses yesterday Sanral appeals to "the law abiding citizens" not to be misled on this issue.
Invoice or not
While Mona concedes the law does not force motorists to have an e-tag, he says it is clear on the issue of paying - and those using the e-roads must pay within seven days, regardless of whether or not they have received an invoice.
"The legal obligation to pay toll arises from using the toll road and passing underneath a gantry, not from an invoice that is forwarded to the road user. There are signs posted along tolled roads making this clear - which includes the obligation to pay the toll within seven days."
He explains that sending invoices to those who have not paid in no way amounts to sharing information with third parties. "Sanral is using legally available resources at its disposal to contact vehicle owners. We are issuing notices, with invoices to follow, in order to alert road users that they have outstanding debt."
Mona says the courts have spoken - and more than once - on the issue of e-tolling. "It is regrettable that there are some organisations still contesting the legality of e-tolling outside court processes.
"In SA we have a social contract among ourselves to settle our disputes through the courts. Those who have dragged us to court but will not accept the courts' rulings on this matter show a pathetic disrespect for democracy and the rule of law."
Legal lingo
Responding to what it says are threats on the part of Sanral, Justice Project SA (JPSA) says the agency has sent out "factually inaccurate information and showed a scant understanding of e-tolling processes".
JPSA chair Howard Dembovsky says the provisions of the Sanral Act and e-road regulations are not a wish-list. "They they are the law and for Mona to claim otherwise is simply bizarre, to say the least."
Dembovsky explains: "Regulation 6(5) of the e-road regulations is not only clear, but prescriptive. It says that Sanral must issue an invoice to any person from whom it requires payment of outstanding e-tolls."
He says the word "must" in legislation is not an ambiguous word in any way. "It is a prescriptive word, which places a duty on the party against whom it is applied."
Moot mistake
Dembovsky takes exception to Mona's statement that "it is regrettable that there are some organisations which are still contesting the legality of e-tolling outside court processes".
JPSA pointed out that it has challenged the Department of Transport (DOT) to obtain a declaratory order deeming the provisions of the e-tolling laws to be valid in light of the 'mistakes' contained in the e-toll tariff gazette."
He says, if Sanral chooses not to obtain this clarity, they run the risk of forcing citizens to approach the courts to do so. "In the long run, this could cost Sanral much more than fixing the error now."
Last week the DOT sent out a media release absolving itself of responsibility following a finding by JPSA that e-toll tariff notices published in a November Government Gazette contain different fee structures in the English and Afrikaans versions.
At the time JPSA lawyers said the oversight may render e-toll charges void and motorists eligible for refunds.
The DOT, however, said the mistake in question would not affect the validity of the relevant legislation.
Aarto application
Dembovsky has strongly castigated Mona's statement around the negative effects non-payment of e-tolls could have on motorists' futures in terms of career prospects and personal finance standing - calling this "inaccurate and juvenile".
"[Sanral's] attitude is loathsome, especially in light of the fact that the Administrative Adjudication of Road Offences (Aarto) Act decriminalises road traffic offences, which includes non-payment of tolls."
Dembovsky says Aarto makes provision under charge codes 3820 and 3821 under Schedule 3 of the Act to deal with these matters.
"Aarto [is] in force in a large proportion of the jurisdictions the Gauteng Freeway Improvement Project passes through and this anomaly was just one of the questions posed to the Department of Justice, DOT, National Prosecuting Authority and Sanral in JPSA's letter dated 26 November 2013.
"If Aarto is applied to speed fines on the respective freeways, then Aarto applies to all minor infringements such as non-payment of toll fees, and the DOT will know that Aarto specifically decriminalises traffic violations and no one can be guilty of a criminal offence for non-payment as Sanral claims."
He says JPSA is still awaiting clarification on the issues it has raised with the relevant parties."
Meanwhile, in response to an ITWeb query, Sanral says the necessary bills been sent out and processed smoothly in the 20 days since e-tolling went live.
"Please note that the distribution of e-toll invoices for e-toll account holders have been happening for more than a year now. Most e-toll account holders opted for electronic means of communication. For those non-registered e-road users, transactions are rolled up and invoices issued. During this time the debt collection process starts."