Business process management is dying ... Long live BPM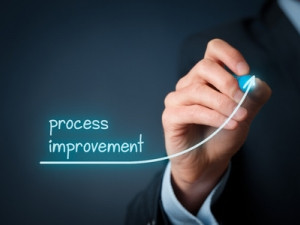 If traditional business process management were human, it would currently be in intensive care with a radical new approach in treatment necessary to save it.
That's the bottom-line message in a recent Forrester Research report, "Digital Transformation and Customer Experience Frame The New Business Case for BPM".
The report points to Forrester's 2015 Global Business Technographics Software Survey which found that 36% of the almost 1 000 global software decision-makers whose firms are implementing or have implemented BPM are either thinking about, or planning to replace BPM with another product. Less than one third were considering implementing BPM software in the future.
In fact, according to the report's author, Clay Richardson, there are already indications of a big freeze in the BPM market. Many BPM projects are being put on hold or cancelled as executives examine their IT investments and evaluate which to keep and which to discard.
"Many mature technologies, like BPM, are in the grey area - leading many executives to demand additional justification and button-up business cases that clearly link BPM investments to top-line growth," he said.
In today's fast-paced, budget-driven arena where measurable results are a prerequisite for determining success, Richardson said traditional BPM had three strikes against it:
1. It is too slow. BPM projects tend to take months or longer to implement and start delivering results. Today's executives expect to see benefits within weeks.
2. It is expensive.
According to Forrester, licensing costs alone for BPM software can range from US$450 000 to well over US$1million. Add to that the cost of BPM training and/or finding and paying BPM-skilled staff and it's not surprising that budget-conscious executives are balking.
Its results are difficult to assess Business executives want to know exactly how much BPM contributes to the achievement of a strategic objective. BPM seldom has the metrics to measure this.
In addition, the way business expectations of what BPM can and should be achieving is changing.
Forrester's 2016 Digital Business Automation Survey found that two years before, the primary focus of business process improvement efforts was cost reduction (30% of executives quizzed), followed by productivity (22%), customer experience improvement (21%), regulatory compliance (12%) and, finally digital transformation (12%).
At the time the survey was undertaken, digital transformation had risen to second spot (26%), just behind customer experience improvement (46%). Meanwhile cost reduction had dropped into third place (13%), followed by productivity (9%) and regulatory compliance (2%).
Asked to project that they believed the main focus of their process improvement projects would be two years into the future, half the survey participants put digital transformation at the top of their list, out-pacing customer experience (31%). Productivity (9%) and cost reduction (7%) had marginally changed places, but regulatory compliance would likely remain the concern of a mere 1% of respondents.
Based on this, Richardson maintains that if BPM is to survive, it will have to start playing a far greater role in the delivery of exceptional customer experience through the enhancement of digital business automation practices and processes.