Catholic anti-toll petition gains traction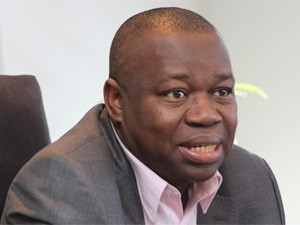 A recent petition by the SA Catholic Church Bishops Justice and Peace (J&P) Department, calling on president Jacob Zuma to suspend e-tolls and set up a full access review of the project, is gaining traction as it nears 1 000 signatures.
The petition, launched online last month via "clicktivism" site Avaaz.org, was yesterday elevated by SA's main anti-e-toll group, the Opposition to Urban Tolling Alliance (Outa), which is set to appeal a ruling in favour of e-tolls next month.
The J&P petition calls on Zuma to: "1. Immediately suspend the Gauteng Freeway Improvement Project (GFIP) e-tolling project; 2. Set up a full-access review of this project by an appropriate forum (the public protector, the auditor-general or a judicial enquiry); and 3. Implement an alternative method of funding the highways - for example by increasing the fuel levy."
The petition follows the SA Catholic Bishops Conference (SACBC) in May, at which representatives presented the Catholic Church's views on e-tolling on the grounds of the moral issues underpinning the legal and technological detail behind the project.
Moral motivation
Father Michael Deeb, justice and peace coordinator at the SACBC, says the religious body's concerns are based on what it perceives to be a lack of transparency and the potential for corruption the system lends itself to in light of certain questions that have emerged.
"One could see the [lower cap] and exemptions as laudable, but it raises a question of who will foot the bill of what's going to be lost. If they say they will make do without that money, where was that money going to go anyway? "
He says until "absolute transparency" is forthcoming, the public should refuse to buy e-tags altogether.
Deeb has also called on members of Parliament to stand up and side with the people they represent. "I know many in government must see the unreasonableness [in e-tolling] and yet voted for it. There is obviously coercion there. I urge you to stand up. We have been with you in the struggle and we know you have the interests of the people at heart.
"Why are you going along with this absolutely unreasonable and expensive and - I dare to say it - dangerously potentially corrupt system? Don't allow yourself to be part of it and please stand up."
Researcher and author of the SACBC J&P statement against e-tolling, Mike Roussos, created the petition on the community petitions site and says while government has "chosen to ignore the wishes of [South African society]" and go ahead with e-tolling as a means to pay for the GFIP, "we have a chance to turn this situation around".
He says government "needs to be reminded that we are the people who voted them into power and in less than nine months they will once again be asking us to vote them back into power."
Ongoing consultation
The Department of Transport (DOT) notes it has held consultations with various religious bodies and all views would be taken into consideration.
In response to the Catholic Church's presentation at the SACBC, the DOT said government, through the inter-ministerial committee, had consulted with various stakeholders and had committed to considering the views of the religious fraternity "when finalising regulations on the classes of motor vehicles that will be exempted from paying e-tolls".
The DOT and Sanral have indicated they are awaiting Zuma's signature on the Transport Laws and Related Matters Amendment Bill (e-toll Bill) before proceeding.
Political point-scoring?
Sanral spokesperson Vusi Mona this morning reiterated the state-owned roads agency is an implementing agency and an agency of government.
"We do not determine policy and certainly do not fulfil our obligations for any other reason but in adherence to our legislative mandate.
"It is important to appreciate that Sanral tries very hard not to become embroiled in the continued politicking around what is in essence an infrastructure development, job creation and economic issue."
Mona says despite what he says are "persistent attempts by opponents of e-tolls to drag the agency into politics", Sanral is not interested in political point-scoring, "whether it is the Democratic Alliance (DA), Congress of SA Trade Unions of the SA Catholic Church Peace and Justice Department.
"Our mandate is very clear: to plan, design, construct, operate, rehabilitate and maintain South Africa's national roads. These bodies are within their rights to lobby for policy changes but those interactions happen at government level."
Outa chairperson Wayne Duvenage says the Catholic Church petition represents one of the two elements underpinning the opposition to e-tolls in SA - the "court of the public".
"There are two factors in this fight. The one is the court case next month [in the Supreme Court of Appeal], and the other is the public sentiment."
Duvenage says the latter has found feet in a number of social media campaigns, "probably more than two-dozen of them", including Outa's Web site (over 11 000 supporters), Outa's Facebook page (over 9 000 supporters), community Facebook page "Against E-toll" (over 12 000 supporters, and the use of various organisations' data bases to drum support - including the Democratic Alliance and SA's Automobile Association - with over 20 000 and 50 000 supporters, respectively.