Wearables are coming for your children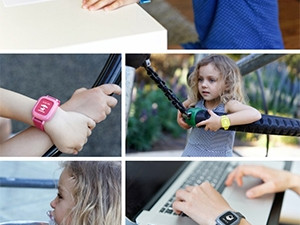 Octopus, a smartwatch for children, has raised $592 813 in a Kickstarter campaign, reaching its goal of $50 000 with 17 days still to go.
Joy, the company behind the wearable device, claims the gadget is the first of its kind and is aimed at helping instil a sense of routine in children as well as help them learn the concept of time.
It is meant for children aged three to eight. Visuals pop-up on the watch at certain times, such as 'bed time' and 'time to brush your teeth'. The firm says "it helps children conceptually link time to events".
Parents are able to program visual reminders from their smartphone that pop-up on the child's watch.
"Studies have shown that children under eight years old don't understand the concept of time, let alone remember what to do when a certain time rolls around," says Joy.
"We have designed the first watch that helps them understand how parents expect them to use their time. We believe this will help children form good habits and help them to take responsibility for their actions."
The watch has three different modes that adapt to the child's development.
The first mode helps children understand time by association. The second and third modes teach them to read digital and analogue clocks.
Next wearable frontier?
International Data Corporation (IDC) recently predicted 213.6 million wearable devices would ship by 2020 and experience a compound annual growth rate of 20.3%.
The research firm also estimated worldwide shipments will reach 101.9 million units by the end of this year, representing 29% growth over 2015.
Ernst Wittmann, SA regional manager for Alcatel, which also makes a smartwatch aimed at younger generations, says: "The kids market is one new category in which we see a great deal of potential.
"For example, many parents would be interested in a smartwatch for kids with basic voice, messaging and tracking functionality. Such a device can help them stay in touch with their kids and track their whereabouts, giving them peace of mind that they're safe."
The Octopus does not offer tracking functionalities. There are apps that do, but require the child to have their own smartphone.
"Though some parents already use smartphones and location-tracking apps, wearables offer a number of advantages that make them a better match for kids. A smartwatch or smartband is always worn, and is more difficult to lose or accidently drop on the floor," says Wittmann.