Naspers shares set to cool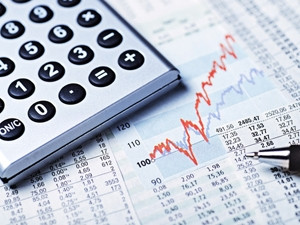 Shares in JSE-listed Naspers are set to come off today after breaking through the R2 000 barrier for the first time yesterday on the back of Tencent gains.
Naspers, which owns 33.85% of Tencent, opened this morning at R1 980 after hitting a R2 029 all-time high in early morning trade yesterday. Yet, says Vestact analyst Sasha Naryshkine, Naspers is set to be "trashed" today because Tencent is trading lower.
Naryshkine notes Tencent, which drives the Naspers share price, was trading 4.3% lower by 2pm Honk Kong time, which was early this morning in SA as Hong Kong is six hours head of Johannesburg. He adds Tencent opened down sharply.
"This might possibly be the best price that we see for Tencent for a while. If I had to quantify that, I would say six-odd months."
Naryshkine explains the Chinese company is trading at a high multiple of more than 50, and its next earnings - due in around two-and-a-half months, need to be "good" to justify this multiple, otherwise the company will be overvalued.
Until then, says Naryshkine, the surge in Asian equities has everything to do with the rapid increase in the Tencent price and, by extension, the Naspers share price. The difference between what Naspers' stake in Tencent is worth, relative to what JSE buyers are willing to pay for Naspers, is roughly R8 billion, he adds.
"Effectively, the South African asset management community is telling you that the people of Hong Kong, or the folks valuing Tencent on a 53 multiple, are overpaying."
As a result, says Naryshkine, while Tencent may be at the edge of what is "full" in terms of price, the rest of Naspers is effectively "free". This is because Naspers' share price is being driven by its Tencent stake, and does not take into full account the rest of its businesses.
Naspers, the largest media group outside of the US and China, reported revenue of R34.4 billion in the six months to September, driven by its Internet unit, which accounted for the bulk of turnover. The company, which earns almost three-quarters of its income outside SA, added its pay-TV unit - its second largest contributor - grew its top line 18% to R20 billion, while e-commerce - its current focus area - gained 43% to R12 billion.
Naryshkine explains the pay-TV unit is "easily" worth R150 billion as a standalone business, the value he believes it could attain if it was spun off. Naspers' overall market capitalisation is currently R827.9 billion.