BBM facelift to offset reduced OS support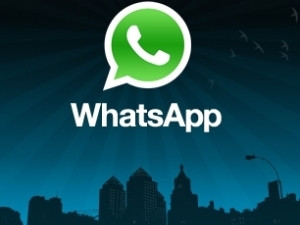 BlackBerry will improve BBM, in an attempt to create a more attractive alternative to Facebook-owned WhatsApp.
WhatsApp will drop support for the BlackBerry OS next year, meaning owners of BlackBerry smartphones will no longer be able to use the messaging app.
Updates to BBM include improved group chats and added security, the company said in a blog post.
"We are actively exploring alternatives for BlackBerry users once support of WhatsApp Messenger for BBOS and BlackBerry 10 ends in late 2016," a BlackBerry spokesperson said in a statement.
The BBM messaging app is still popular in SA and other African countries. Last year, it was stated there were over 22 million registered BBM users in Africa and over 380 million messages are sent daily. The company said over half a million new users globally install BBM every single month.
WhatsApp will also no longer support Nokia S40, Nokia Symbian S60, Android 2.1 and Android 2.2, and Windows Phone 7.1. The company says these systems do not "offer the kind of capabilities we need to expand our app's features in the future".
Last month, WhatsApp said it had one billion monthly active users, making it the most widely-used messaging app in the world.
Hasty decision
Dropping support for older operating systems could be a premature decision by WhatsApp, as a large amount of people in developing markets still use these mobile devices.
There are around 3.5 million people using BlackBerry in South Africa and 2.5 million with Nokia devices, says Arthur Goldstuck, MD of World Wide Worx. "Although these numbers are falling all the time, it is still a significant portion of the population.
"By the end of this year, 20% of these people will have naturally migrated to Android (when their contracts end and they upgrade) but there will still be another five years of a significant installed base of users in SA and Africa," says Goldstuck.
"I would have thought there would be a transition period where an older WhatsApp with limited capabilities is kept around for a few years."
WhatsApp has replaced SMS for most people, says Goldstuck, and the discontinued support could either speed up the transition to Android, or see a resurgence in popularity of alternative messaging apps like Facebook Messenger, BBM, Viber or Fring.
BlackBerry users have created an online petition against WhatsApp ending support for BlackBerry. It reads: "WhatsApp decided to stop supporting BlackBerry 10 at the end of this year. This is nonsense, a lot of people still use the platform daily. I hope WhatsApp/Facebook sees this. At least give us the service with no updates."
The petition has over 1 500 signatures from all over the world, including South Africa, Iran and Mexico.
WhatsApp motives
There are two reasons WhatsApp will stop support, explains Goldstuck. "Firstly, it costs a lot of money to maintain development for older phone models and BlackBerry is notoriously hard to develop apps for.
"Secondly, they want to take advantage of where smartphones are going and their new capabilities."
He says the next areas in which WhatsApp may be looking to expand include video-calling and business use of the app. "They would like some of what Snapchat is getting through their Discover option."
Discover is a series of channels within Snapchat that allows users to view content from top publishers. "WhatsApp can't stick adverts in personal messages, but they can offer branded content," says Goldstuck, who believes more and more brands will become publishers.
WhatsApp recommends users upgrade to a newer Android, iPhone, or Windows Phone before the end of 2016 to continue using the app. WhatsApp will continue to work on the new BlackBerry Priv, which runs Android.