Why are companies still failing their customers?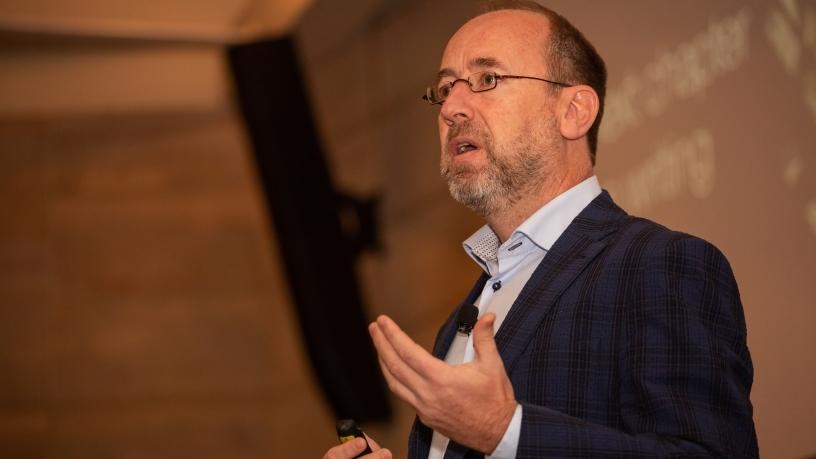 Some enterprises have only recently realised the need to better serve their customers, appointing 'chief experience officers'.
According to Merijn te Booij, chief marketing officer at Genesys, even the merchants of 100 or 200 years ago understood that if the customer wasn't satisfied, they wouldn't come back.
Te Booij, based in the Netherlands, spoke at the company's customer experience G-Summit event in Johannesburg this week.
He said it was becoming harder for enterprises to differentiate themselves in a crowded market, and the customer experience is an area where they can demonstrate the values of their brand.
The perfect customer experience for Te Booij is one in which one person relates a happy and positive experience to someone else. He pointed out that the best customer experiences are based on 'hyper-personalisation'.
"Does your customer allow you to use your data? If so, are you using it efficiently and effectively? Can it predict whether you're connecting them with the right resources? And can you, at any time, maintain context?"
The future of CX
Te Booij said three broad technology trends would shape the future of customer experience: the Internet of things (IOT), artificial intelligence/machine learning and mixed reality.
While disappointed at the slow pace of adoption of the latter two, he said insurance companies are starting to make use of IOT, such as embedding devices into vehicles.
"If I decide I'm going to speed today, I'm going to pay more risk in my insurance premium. You could argue, if I speed why don't I get a fine immediately? But that's when Big Brother comes in."
Bots, too, have their role to play, as long as it is a simple and convenient experience, he noted, adding that 80% of virtually every process could be automated. What's important to the customer is to get good service. "Just make sure that you help me and serve me."
However, many customers are still not being served properly, in part because enterprises keep buying technology, thinking it will solve all their problems. More important than technology, he said, are the people in an organisation.
"You can implement something wonderful with technology, or you can implement something terrible. Technology facilitates something, and you need to figure out what you want it to facilitate." But ultimately, it's the people you bring to the table that make the difference, he stressed.
Keeping contact centres close
He believes many enterprises have a 'broken environment' and are unable to articulate that they are a single entity for their customers.
"Don't separate your contact centre from the equation. Make it a part of your organisation."
The contact centre has also collected a vast amount of information about customers, sometimes stretching back years.
"Leverage that. Use it. There's a ton of secondary information that people will give that is incredibly relevant for you as a marketer."
By way of example, Te Booij said a customer called the contact centre wanting to merge two accounts, letting slip that he was getting married.
"Marketing wise, the most relevant part of that story is that this guy is getting married, so it gives me an opportunity to do hyper-personalised messaging. I can do a ton of things with that. At least I could offer my congratulations."
Noting that it's much cheaper to keep a customer than it is to win a customer, he said companies that are able to drive great experiences will grow faster than their competition.
Companies are hiring customer experience officers, but they need to empower this role if it is to be effective, Te Booij commented. "Customer experience should be driven from the CEO, who should hire the CXO and make sure the CXO office has a charter.
"If you don't give it a charter, budget and decision-making power, nothing much will happen outside of advice."