Embarking on the AI journey
As with any business initiative, artificial intelligence projects must start with deciding which organisational goals need to be accomplished.
Despite the temptation (or pressure) to embrace artificial intelligence (AI) in business, decision-makers should not lose sight of the fundamentals when it comes to any technology implementation.
As with any business initiative, AI programmes must start with deciding which organisational goals need to be accomplished.
Once this is completed, the company must determine the roles that need to be put in place to reach these objectives. And finally, identify people who are best suited to assist the business in effectively implementing AI.
Fundamentally, this can be condensed down to goals, roles and souls.
Of course, there needs to be executive sponsorship of the AI project; someone championing it from the top. This helps ensure effective budget allocation will take place and the project can be done in accordance to the overarching business strategy.
Feasibility
Part of this will entail conducting a feasibility study. During this, companies should consider identifying at least five questions that examine the likely impact the project will have on transformational pillars, such as customer experience, operational optimisation, employee empowerment and product transformation.
Only if the AI implementation merits investment should the company go ahead. Over time, a methodology can be developed to enable the business to identify the next priorities as the initiative progresses.
There needs to be executive sponsorship of the AI project; someone championing it from the top.
However, one of the biggest challenges is how to transform the answers to these questions into a production scenario. While it is relatively straightforward to find insights that could change the business, turning them into an AI-powered process with the operational key performance indicators to support it, is not without its difficulties.
It is therefore vital to incorporate a process that factors in organisational change management. Not surprisingly, AI can also assist in this process – it can gather data on people's reaction to the initiative, develop models to identify the champions (or opponents) of change, and bring that insight back into the decision-making loop.
Current investment
As with any technology investment, discussions will likely revolve around whether the organisation should build, outsource, or buy new solutions. The benefits and risks are all related to the in-house capability and capacity of the company when it comes to development, as well as its profile when it comes to timing and purchasing.
As with many other IT subject areas, there is a massive shortage of skills (at both developer and leadership levels) when it comes to AI projects. Even though this complicates the decision-making process, it does create opportunities for new investments.
This could take the form of outsourcing or buying small solutions that have a quick return on investment to help evaluate whether AI can deliver demonstrable business returns.
None of this can happen without an integrated approach. And the foundation behind this is having the teams in place, with well-defined roles and coordination taking place, to drive the AI implementation.
Best practice
There are a number of companies locally that are using AI to transform their own as well as their clients' processes.
For example, financial services providers are using AI models in conjunction with vehicle telematics to monitor driver behaviour.
In turn, this is combined with a reward programme to incentivise good driving, putting a lot of emphasis on safety to reduce the number of vehicle-related incidents.
From a telematics perspective, driver behaviour alert solutions that can work with any vehicle-related requirement can be introduced as part of a complete value proposition.
Additionally, AI can be used to enhance call centre agents' capability to cope with client requests. Virtual assistant bots can be introduced to improve net promoter scores by offering the right level of contextual help to agents, with models that learn from historical call data instead of building complex rules engines manually.
It is difficult to imagine a time when people did not have access to services such as the likes of AirBnB and Uber. The next step of the AI disruption will impact on everything from banking, insurance and traditional retail, and will generally benefit employees and customers alike.
Have you embarked on an AI journey in your company or are you planning to? Please feel free to share your experience (https://www.linkedin.com/in/paulmorgan8/) as I look at how the technology is resulting in the evolution of the organisation across its people, processes and solutions development.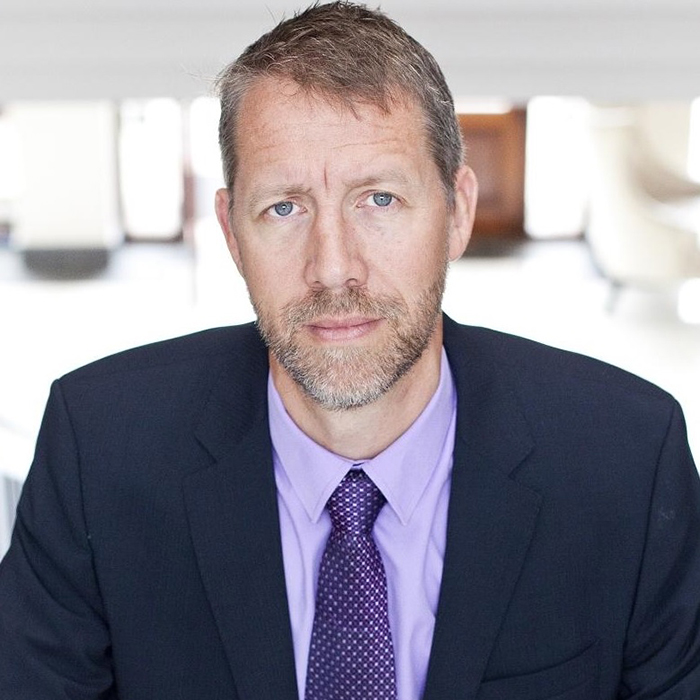 Business unit lead for data, planning and analytics at Altron Karabina.

He joined Altron Karabina in 2018 as competency lead for data and analytics.
Morgan recognises there is an opportunity for organisations to better engage with customers and employees by leveraging internal and external data with data science and analytic solutions. By utilising modern data frameworks, both in the cloud and on-premises, they can optimise existing operations, as well as transform their products.
He has been involved in business intelligence and analytics since he arrived in South Africa in 1998. In 2004, he became MD of ASYST Intelligence, a SAP BusinessObjects partner, where he grew the company from a team of four employees to over 45.
In 2014, he merged the company into Decision Inc. where he worked for three years as CTO, dealing with technologies across the company, including Qlik, Tableau, Microsoft and SAP.
Morgan holds a first-class honours degree in computer science from Loughborough University in the UK, where he won the Ford New Holland prize for his final year project on natural language processing.