No CPS ties beyond September, vows SASSA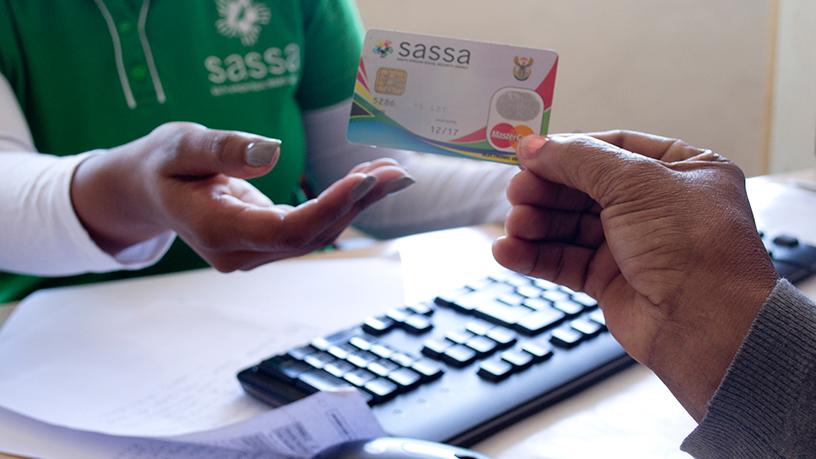 Although the South African Social Security Agency (SASSA) has expressed confidence that its contract with Cash Paymaster Services (CPS) will not go beyond the already extended period, history says otherwise.
This week, SASSA senior management briefed Parliament's Portfolio Committee on Social Development about the migration of social grant payments from CPS to the South African Post Office (SAPO).
SAPO is the government entity designated to manage and distribute SASSA payments. However, CPS still assists with payment support to 2.5 million beneficiaries. Using vehicles equipped with biometrics, the paymaster distributes money to the social grant recipients at pay points.
Raphaahle Ramokgopa, SASSA's executive manager, told portfolio committee members the agency will implement a cash reduction strategy to do away with cash payments in favour of electronic transactions.
"The guiding principle for the next four months for SASSA is such that, one, CPS will be eliminated fully by September 2018."
SASSA's comments echo those expressed by Net1 UEPS Technologies last month. The CPS parent company said in a SENS statement it is looking forward to being released from its contract with SASSA in September.
The technology company noted the social grants contract "has become a burden" on the group. "Based on recent public statements by the minister of social development, the South African Post Office and SASSA, we look forward to being released from the social grants payment contract by the end of September 2018."
The group added that the end of the contract will allow it to "refocus our considerable skills and experience in delivering commercially compelling services to the unbanked population of South Africa and in other emerging countries".
Meanwhile, social development minister Susan Shabangu said this week that SASSA has already administered welfare payments to beneficiaries using its new card design.
Shabangu stated the card's modern features, which include biometrics, mean beneficiaries can also use it at any of the banks in the country. However, Net1 says this is what it has been doing since 2012.
According to Net1, it saves the South African government R2 billion per annum through the identification and removal of fraudulent beneficiaries.
Ramokgopa said the plan is to ensure SASSA's new card is rolled-out by the end of July through the card swap drive, whereby the old card is being replaced with the new one.
The critical driver for SASSA over the next five months is to do card swaps as a matter of urgency, she concluded.