JUMO names new director of MTN Channel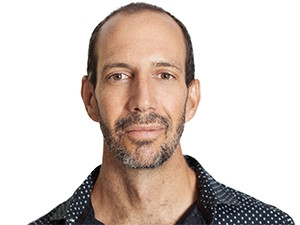 Transaction and predictive technology company JUMO has named Warren Squires director of the MTN Channel.
JUMO is a transaction and predictive technology company, which helps mobile network operators grow their mobile money ecosystems by integrating them with financial services, and increasing access to people and small businesses.
According to the company, Squires, former CIO at Barclays Africa Seeker Fund, will lead JUMO's strategic partnership with MTN in Africa from the Cape Town offices. He is a global investment banking executive with 20 years' experience working in various finance company leadership roles.
"It's a big win for JUMO," says Andrew Watkins-Ball, CEO and Founder of JUMO. "Balancing our technology capability with the experience of people like Warren is really powerful."
Squires says he is excited to join the company that is "effecting a step-change in digital financial services delivery".
"JUMO made a big impact in 2016; their platform is a game-changer for financial services and I am looking forward to contributing to the company's vision," he notes.
Warren is a Rhodes and Cape Town university alumni. His previous banking positions include Credit Suisse, and Barclays Capital in London and Hong Kong; Renaissance Capital and Barclays in SA as CEO for Africa and most recently as CIO for Barclays Africa Seeker fund - a fund set up to invest in early stage companies.
JUMO says its proprietary platform lets more people in more places access the benefits of digital financial services. The company has presence in all the leading mobile money markets in Sub-Saharan Africa including Kenya, Tanzania, Zambia, Uganda, Rwanda and Ghana.