Mastercard focuses on payment tech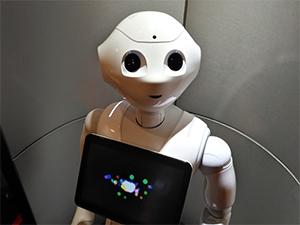 Mastercard has been associated with traditional credit cards for decades; however, the payments space is changing with the advent of digital services, and the company wants to keep up.
This was discussed at the Mastercard Innovation Forum taking place in Budapest, Hungary this week.
Raghu Malhotra, Mastercard MEA president, says plastic cards were invented in a time when merchants were the ones with the technology and the traditional card allowed users to access the technology.
"Now that the ownership of the technology is shifting, people have it with them constantly, in the form of a smartphone," says Malhotra.
This opens up a range of opportunities for payment and financial interaction that is personal and will eliminate the need for expensive infrastructure.
Several demos were set up at the conference to illustrate where MasterCard sees digital payments moving. Some of the demos are available already, some are coming and others are visions of what could happen.
Soon to be launched, Identity Check Mobile is a multi-factor biometric authentication application for transactions, mobile app logins, call centre authentications and more. It requires the user to take a 'selfie' before they can access Masterpass.
Masterpass is a digital payment service powered by Mastercard that allows users to load their credit and debit cards into an app and make payments using a QR code, among other payment methods.
This eWallet is the technology that was required for many of the demos to work.
The company said while fingerprints are a more secure form of biometric data, not every device has a fingerprint reader; however, most smartphones are equipped with a camera. Identity Check Mobile is to be introduced to 10 European countries within the next few weeks, and the company said South Africa has shown strong interest.
Another technology on display was the humanoid robot Pepper, for which Mastercard has developed a commerce application. For now, it has been developed for the restaurant environment.
Customers will come in, greet the robot and pair their Masterpass eWallet with the robot. The customer will then tell the robot what they want to order, and query additional information like how many calories an item contains. Once completed, the money will be deducted from the customer's account and the order sent to the kitchen.
The robots are being tested in Pizza Huts in Singapore.
The company says the robot will present new opportunities in the world of retail, such as personalised shopping and concierge services, in-aisle checkout and the ability to buy in store but get the goods delivered at home.
Other digital payments technologies on display included the integration of a payments app in wearables and jewellery, so that customers do not have to have their phones with them to make payments.
There was also a virtual reality display that combined virtual reality with augmented reality, showing how online retailers may want to create fully immersive shopping experiences.