MiX Telematics introduces driver monitoring service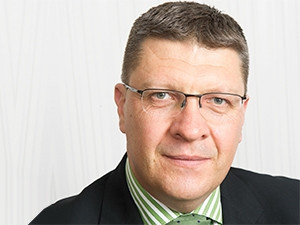 MiX Telematics has introduced MiX ReportMyDriving (www.reportmydriving.co.za), an online driver monitoring service, that it says is focused on promoting road safety and reducing road accidents.
According to the provider of fleet and mobile asset management solutions, the platform aims to monitor driving behaviour, by garnering feedback from other motorists.
Targeted at fleet management companies, the solution helps identify high-risk drivers that may require additional training. It forms part of the MiX Journey Management Centre, which operates a 24-hour hotline. If the driver has a MiX Fleet Manager solution in place, additional vehicle and driver data will be available to investigate the reported incident.
"Our products and services provide enterprise fleets, small fleets and consumers with solutions for efficiency, safety, compliance and security. While telematics cannot always immediately notify the fleet manager when the driver breaks the rules of the road, MiX ReportMyDriving helps identify high-risk drivers that require additional training and/or counselling, and recognition can be given to good drivers. Driver and fleet profiling enables fleet managers to mitigate their business' on-road risk and reduces business costs relating to accidents, insurance and fleet maintenance," says Gert Pretorius, MD of MiX Telematics Africa.
Any member of the public or motorist on SA's roads can report an incident via the Web site, if the vehicle has the MiX ReportMyDriving hotline sticker on it, he continues.
According to MiX Telematics, studies indicate benefits linked to a driver monitoring service, including a 52% reduction in accident-related costs, and 20% fewer accidents in vehicles displaying safety hotline stickers.
If a MiX Vision in-cab video solution is in place, the video and audio footage at the time of the reported incident will provide additional information to analyse the event in detail, says the company.
The telematics information can determine which driver identification tag was used for the vehicle involved in a reported incident, thus confirming the responsible driver. The data will also confirm the vehicle was at the reported location, and provide additional information such as the speed at which the vehicle was travelling at the time.
"Perhaps the most significant benefit for companies is that by participating, fleet operators demonstrate they care about the safety of all road users, while managing their reputation and risk effectively," concludes Pretorius.
According to a report by IOT analyst firm Berg Insight, SA's fleet telematics market is witnessing massive growth. The number of active fleet management systems deployed in commercial vehicle fleets reached an estimated 1.1 million in the fourth quarter of 2016.