Jarana urges transformation in telecoms industry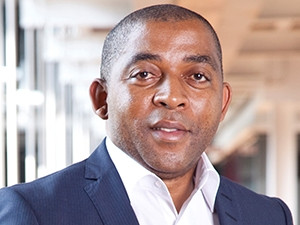 South African Airways (SAA)-bound Vuyani Jarana says the local telecommunications industry can do more to promote transformational issues.
He was speaking on the sidelines of the Responsible Global Business Forum, currently under way in Sandton, Johannesburg.
Yesterday, Vodacom officially confirmed that Jarana had tendered his resignation as chief officer of Vodacom Business, but National Treasury had already announced his appointment as SAA CEO on 3 August. After 22 years at Vodacom, he will serve a notice period before leaving the organisation to join the national carrier.
"I have my own regrets in the industry - one of the key things being how we are shaping the industry to respond to transformational and developmental issues, whether it's in healthcare, education or agriculture or delivering smart cities. Industry needs to help the continent to leapfrog its own development cycle - we need to see more digital solutions creating possibilities.
"Those are the things that are more powerful in the industry and the country needs [them]. Being at the cutting edge of that and striving towards better are some of the things I will definitely be nostalgic about," he told ITWeb.
Jarana joined Vodacom as network controller in 1995 and served in a number of executive positions, culminating in his appointment as chief officer of Vodacom Business in September 2012.
Speaking on his departure, after over two decades at the telco, Jarana said he has no doubt the enterprise division of Vodacom will continue to prosper.
"There is strength at Vodacom as well as in the industry. Also, the company has very clear structures of how things are done and there are built-in strategies that can allow a suitable candidate to take the division forward."
Following his appointment at the airline, National Treasury said Jarana has built a solid and transformed organisation, with emphasis on both top-line business growth as well as margin expansion.
"Part of [accepting this position] is appreciating the level of complexity of the business case, but also having a deep understanding of it. The main challenge is ensuring the airline resolves its issues as a revenue-generating commercial business. National Treasury, the board and the executive need to act in unison to turn it around, which can be done," Jarana noted.