Black-owned start-ups partner to empower locals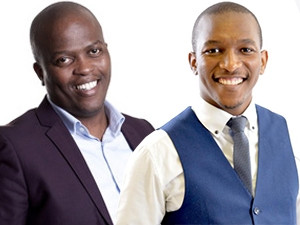 Cape Town based businesses SMTAX and Silulo Ulutho Technologies have partnered to enable lower income clients to "contribute towards economic empowerment and financial inclusion of African communities".
The partnership will see SMTAX, a local black-owned tax and advisory firm, providing Silulo Ulutho Technologies with an e-commerce business platform that will enable clients to access business-related services competently and reasonably.
Luvuyo Rani, MD and founding member of Silulo Ulutho Technologies, said the firm connected the people, places, platforms and applications that mattered to the business. "In a world that is changing faster than ever, you need to leverage technology to increase efficiency, and this merger does exactly that. Since this is not our area of expertise, it allows us to leverage the market in that it helps our customers get access to these services at a cheaper and affordable rate."
The business-related services will include new company registrations, tax clearance certificates, black economic empowerment certificates, and submission of tax returns, financial statements, management of accounts and other amenities.
According to SMTAX chief executive Buchule Sibaca, the partnership will empower people through innovative online business solutions, thereby increasing the financial inclusion of previously disadvantaged Africans. "Our goal is to make starting and running a business as seamless as possible and to better connect our clients with the right financial information. As a digital accounting and tax company, the partnership with Silulo Ulutho Technologies gives us the ability to empower our people," he explained.
Sibaca's two-year old business has raked in a valuation of R26m which includes 50 corporate clients in its books and has also developed a partnership with the Nedbank Tax @ work programme in which tax information and services are brought to the workplace. Rani grew his 11-year-old company from just one Internet cafe to one of 40 branches in the Cape region. He has also trained 25 000 students in end-user computing.