Not every organisation needs a mobile app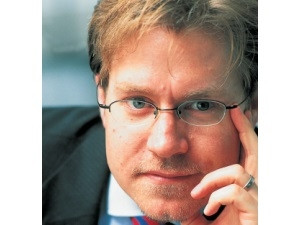 Launching a business mobile app without understanding why your organisation needs one, what value it will add, and what any unintended consequences may be, could put your reputation and your organisation at risk.
So says Sheldon Lotter, creative director of digital company Platinum Seed, who explains organisations who put their businesses on the app map for the sake of it add to the clutter, and where proper analysis has not been done, can do more harm to their business than good.
"Many businesses believe that having an app puts them at the forefront of innovation. However, having an app does not instantly make you 'innovative'. Adapting your business model in a way that responds to your customers' needs makes you innovative, and offering them an application to engage with you is a tool, not a strategy," explains Sheldon.
Brands with successful apps, he continues, are those that understand that these are part of
a broader business focus.
"There's no point in positioning the app as a way to communicate with the brand, and then not having anyone in place trained to respond to any communication, or indeed the logistical support in place to fulfil their promises.
According to Statista, there are currently over 2.2 million apps available for download on leading app stores - half a million more than in 2015.
"With the rapid growth of the app market in the last few years, organisations will find it especially difficult to attract attention to their app if they have not considered the strategic relevance, the potential risks, and unique value of their product," says Lotter.
Grant Brewer, advisory strategy and digital leader for Sub-Saharan Africa at Ernst & Young, says mobile apps can be a terrific way of engaging customers, building communities, and for gathering and sharing data with customers, but not all organisations need to have an app for their customers.
"It really depends on the organisation's strategy and the needs of their customers. We recommend that you look at your business strategy and ensure that customer needs and experience are placed at the centre of the strategy.
"This often means creating a digital strategy that articulates the role of apps and other digital channels in the customer experience. But make sure that you have a full understanding of what you're trying to achieve with the app and ensure that you invest properly in building and launching the app," he advises.
Designing a world-class app is neither quick nor easy. Many organisations underestimate the amount of effort and investment that is required to develop and maintain a professional app, observes Brewer.
"One of the contributors to the cost is the need to develop apps for multiple platforms (often iOS and Android at a minimum), depending on the customer base. Apps that are poorly designed, developed or maintained can create a negative perception of an organisation and can open the organisation up to security risks," he observes.
App security
Neil Cosser, identity and data protection manager for Africa at Gemalto, says cyber-criminal groups are becoming tremendously well organised. As their target base of smartphone users - consumers and employees grow exponentially across the globe, many of them are now actively using malware or mobile OS vulnerabilities to steal credentials either directly from users or via organisations holding personal data.
"This means that the security measures used by the organisations to secure relevant app data, including authentication and encryption, have become critical considerations.
As more organisations start using enterprise apps that are unique to their businesses, and employees take full advantage of the benefits that accompany mobile applications, companies have to put tighter IT security infrastructure in place to accommodate them," he asserts.
Brewer adds apps need to store information securely, typically encrypting data, they should also be regularly maintained to resolve bugs and regularly improved to refine features.
"App users need to be properly authenticated. All network traffic should be encrypted end to end.
If you're gathering, analysing or sharing customer data, make sure that you have asked permission from the customer and that you're transparent in disclosing the use of data. Ensure your use of customer data and security protocols is compliant with the regulatory or legal environment," he notes.