New Google cloud platform focuses on hybrid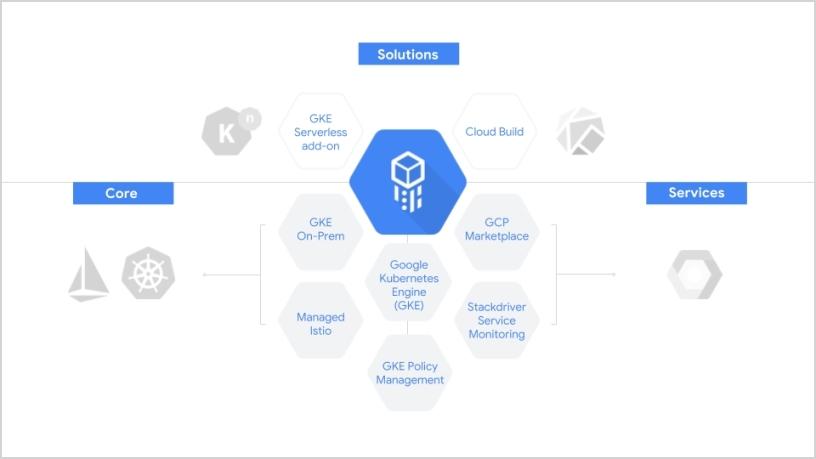 Alphabet-owned Google wants to become a serious player in the cloud market, launching its Cloud Services Platform to help developers better manage the hybrid cloud environment.
This announcement was made at the Google Cloud Next conference taking place in the US this week.
Urs Hölzle, senior vice-president for technical infrastructure at Google, says: "Cloud computing is still missing something: a simple way to combine the cloud with your existing on-premises infrastructure, or with other clouds."
He says eight out of 10 enterprises today have a multi-cloud strategy.
The Google Cloud Services Platform offers a set of services that can deploy on the cloud and in on-premises environments.
"In the decade since cloud computing became mainstream, it's captured the hearts and minds of developers and enterprises everywhere. But for most IT organisations, cloud is still but a glimmer of what it could be, or what it should be.
"Today, we're excited to share our vision for the Cloud Services Platform, an integrated family of cloud services that lets you increase speed and reliability, improve security and governance, and build once to run anywhere, across Google Cloud Platform and on-premises environments."
During his address at the conference, Hölzle said: "The move to software containers has helped in simplifying and speeding up how we package and deliver software.
"In fact, Google put containers into Linux over a decade ago, and four years ago, we released Kubernetes: the open source, better way to organise this universe of containers and micro services. And today it is by far the most popular way to run and manage containers.
"I am very excited to introduce Istio, another Google-developed open source product. Istio extends Kubernetes into these higher-level services and makes service-to-service communication secure and reliable in a way that is very easy on developers. So you can discover, connect, monitor services holistically across multiple locations, and you can still manage and monitor them from a single place."
Hölzle says the new Cloud Services Platform is a fully managed service platform that puts all of the enterprise's cloud management of kubernetes and Istio in one place.
During the earnings call for Alphabet's Q2 results this week, Alphabet CFO Ruth Porat said the most sizable headcount increases were in its cloud business, for both technical and sales roles.
"We're also investing in new businesses that are growing at a rapid pace and have sizable compute needs, most notably cloud."
Google CEO Sundar Pichai, during the same call, said: "Our cloud business has great momentum. It's a natural extension of our long-time strength in computing, data centres and machine learning. We have developed these over many years and they power our own services in the cloud and are now helping others."
Pichai said the Google Cloud Next event is hosting more than 20 000 small and medium enterprises, up from around 2 000 at the 2016 conference.