Seven pillars of building safer smart cities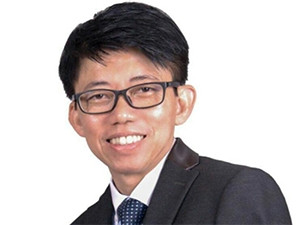 A smart city is about how you apply advanced technology to achieve your own objectives and configure technology to support what you want to do. Therefore technology is not the end game; rather it's what we achieve with it that is critical.
This was according to Walter Lee, head of innovation, Global Safety Division at NEC, speaking at the XON and NEC annual smart cities summit in Limpopo yesterday. Lee discussed the three major trends of technological evolution within smart cities across the globe today.
"These trends are IOT - Internet of things; COT - contagion of threat and ROT - randomness of threat. Threats can happen anytime and we need collaborated response to be prepared. To do this, we need a framework to deploy smart and safer cities," he explained.
According to NEC's global smart cities recommendations, there are seven pillars of building a safer smart city.
Critical infrastructure management
Managing the critical infrastructure of a city is of utmost importance. This consists of managing the trains, airports, energy and water supply, network communications, power plants and seaports, noted Lee.
"In more devoted cities like Johannesburg, one finds that the best place of risk is the airport because there are many people arriving and departing. Another critical infrastructure is the energy systems which is increasingly being connected to networks, hackers are now attempting to attack these through scatter backdoor attacks, where control systems are hacked," he observed.
Public administration
Public administration services, said Lee, consist of registration for health services, motor car licences, gun licence registrations etc.
"Safety and protection of this sensitive data is vital. While this is important, there should be enhanced information sharing between the various sectors," he pointed out.
Citizen services and immigration control
Citizen services and immigration control, explained Lee, is about people coming in and out of the country, which is good, as it encourages trade among countries.
"However cities should enhance tools to monitor their borders through blacklisting, CCTV and biometrics to make their borders safer."
Law enforcement
Every smart city should have a safety strategy which aims to define a common approach to dealing with crime, violence and safety and security of citizens, he added.
"We are looking at innovative solutions that will help SAPS respond to crime scenes faster. For example, tools to sense that a protest is about to get out of control and facial recognition CCTV that will help police identify wanted criminals as they walk the streets," he noted.
Cyber security
Lee believes cyber security information management is critical, considering the number of government services that have gone online. This means there is a great deal of vulnerable data which needs to be protected from hackers.
"A smart city is one that provides a coordinated approach to critical infrastructure and key resource protection," he continued.
Emergency and disaster
In a smart city, infrastructure should be able to assist security forces in predicting some disasters and emergencies such as a fire outbreak or earthquake, before they happen or detecting them as they happen, says Lee.
"In 2014, many people were killed in the major stampede which took place in Shanghai, China, a sophisticated and advanced city which did not have enough intelligence to inform the police of what was happening ahead of time," he asserted.
Inter-agency collaboration
Even in sophisticated cities like Johannesburg, New Zealand and London, every agency such as municipalities, central government and the policing departments have different roles to play. Therefore, it's important to separate that control regarding protection of infrastructure, while maintaining collaboration at service delivery level, Lee pointed out.
"In a democratic country segregation of control within agencies is a good thing because if power is too centralised, it can be abused. When cyber criminals attack, they will attack everyone. But if intergovernmental agencies are separated, then the sensitive data will also be separated and when attackers want to strike it becomes very difficult as there is no single central control point," he observes.
Judging by the global Technology and Innovation report published in 2015, SA is very close to the international recommendations for these seven areas of services. This indicates that SA is not too far off from international smart cities guidelines, concluded Lee.