Data analytics enhancing performance in sports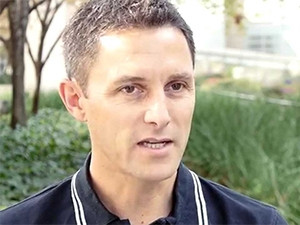 Sports teams are now leveraging the latest technology to significantly enhance their performance and transform the way they approach a race.
This is according to Douglas Ryder, a professional cyclist and Team Dimension Data for Qhubeka principal, speaking today at the Saphila 2017 Conference, taking place at the Sun City Resort in the North West province.
Established in 1997 by Ryder, Qhubeka (a word that means "advance" in the Xhosa language) is a foundation that provides bicycles as a means of transport to underprivileged populations.
In 2015, Qhubeka became the first African team in the competition's history to compete in the Tour de France. Ryder discussed how data and technology has transformed the team's performance level.
"Cycling is a very high tech sport; it's a bit like formula one. Through GPS tracking, we collect information on tactics; we track the speed of the rider, their distance, their power output, fatigue level, and more. This helps us understand and adjust to the performance of the rider and keep track of him for a certain period of time. We also get information on updated weather temperature, altitude and updated terrain information, all which can be used to make informed decisions before a race," he pointed out.
Last year, he added, the Qhubeka team was among the best performing teams in the Tour-de France. The team used different types of technologies from disparate systems from Dimension Data, SAP, Microsoft and Deloitte Analytics, and moved it into an environment where it can be analysed and presented in a way that can add value in maximising and predicting future performance.
"This shows that having access to the right information at the right time, to make informed decisions gives you a competitive edge," he explained. "This team started as a dream. It was a dream to take an African cycling team to the Tour-de France in 2015, there had never been a cycling team that had done that before from the continent."
The Qhubeka team is made up of 28 riders and around 28 staff members.
Sponsored by Dimension Data, the charity raised around R16 million last year, to put 6 500 students on bicycles.