Communication Genetics: the essential solution for digital dialogue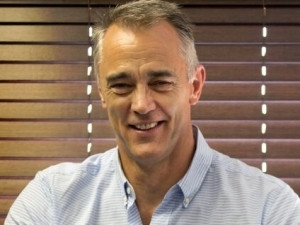 Communication Genetics is a South African-based leading provider of Customer Communication Solutions.
Founded in 2008, this progressive tech-centric firm is founded on years of communication technology expertise and intricate knowledge of emerging markets.
It is focused on helping companies to discover innovative ways to create dynamic, multi-channel touch points with customers.
This is done by combining its knowledge of next-generation solutions and valuable insight into trends that are shaping today's digital communication landscape.
The company service portfolio covers complete customer communication, iBPM, records and output management, document tools, and data protection.
"Our solutions are targeted at clients within the financial, insurance, telecommunications, automotive and government sectors. By installing infrastructure at state-of-the-art hosted facilities or on-premises, we make high-end solutions accessible and affordable. In addition, our solutions reduce the cost of ownership," explains Fred Steinberg, Managing Director of Communication Genetics.
Our Solutions are best-of-breed and recognised to operate according to international and established standards. They are also offered on a Software- -as-a-Service basis.
Communication Genetics' value proposition is providing access to solutions from internationally recognised solution vendors.
This is the result of a number of industry-leading partnerships established with vendors to bring to market cutting edge communication technology.
Appian - iBPM
For example, the company's alliance with Appian ensures that clients are exposed to the very best in Business Process Management (BPM)
Appian iBPM provides an enterprise application platform that affords the user access to business data, processes, documents and collaboration through devices and social interfaces.
This technology has earned the company recognition as the leader in the Gartner Magic Quadrant for Intelligent Business Process Management Suites 2015.
The enterprise application platform features drag-and-drop functionality, pre-built accelerators to make embedding complex functions easy, with native mobility that makes everything instantly mobile-ready with no additional effort. The platform means that enterprise ready apps can be created quickly, require virtually no coding and makes everything instantly mobile-ready.
The offering is available on-premise or in the cloud, enabling users to design, execute, manage and optimise their business processes.
FIS - Financial muscle
Communication Genetics has further differentiated itself within the fintech market by securing the contract to supply FIS CSF customer communication software to South Africa's finance, insurance and retail sectors.
This technology can generate high-volume recurring documents, or individual customer communications, while enhancing marketing capabilities, strengthening customer relationships, and reducing development costs.
However, it is Communication Genetics' stance on the safety and integrity of digital communication that has won it further acclaim in the market.
Totemo - Data Protection
"We have successfully brought to market business-to-business and business-to-consumer platform independent solutions designed to protect information on the move. This technology empowers businesses to effectively manage and deal with the realtime implications of compliance with legislation like the Protection of Personal Information Act and covers both Secure Email and Secure Managed File Transfers" says Steinberg.
RSD - Output and Records Management
RSD Folders(R) is a secure content and document management solution for complete records management, content archiving, auditing, information lifecycle management (ILM), search and discovery. It enables the efficient capture, storage, and retrieval of content generated by any legacy, ERP or PC-based application.
Solution Benefits:
* Identification and classification of any type of content.
* All content in native format.
* Definition of retention policies based on regulations and internal process.
* Enforcement of policies on content at any time.
RSD EOS is an enterprise-grade distributed output and report management solution, RSD EOS facilitates the identification and management of virtually any output data stream as it is created, regardless of the application or platform on which it is generated. It fully automates report and content archiving, retrieval and destruction according to easily configured business rules.
RSD EOS is well suited for high volume datacenters and other content-intensive businesses, and is available on both Mainframe and Open Systems environment.
For many organizations, EOS is the defacto standard for managing high-volumes of business critical information. Companies around the world dramatically reduced millions of dollars in printing costs as users shift from a paper-centric mentality to accessing content electronically
Communication Genetics thrives on the convergence of leading technologies to solve the daily challenges faced by companies as they transform into digital ventures. To this end its value as a preferred supplier and reliable technology services partner is unequalled.