e4 launches its Virtual Identity solution in Australia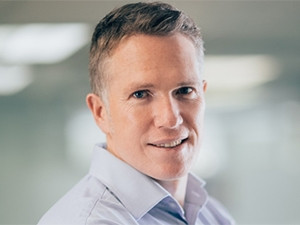 Local software as a service (SAAS) company, e4, has introduced its Virtual Identity solution to the Australian market.
Accessible over the Web or on mobile device app (Android and iOS), Virtual Identity enables a client to interact with an institution over a video conferencing link, facilitating a face-to-face discussion. The client is able to supply evidence of their identity and proof of address by taking photos of their original documents and submitting them to the agent, via the app, for review and approval.
Ryan Barlow, chief technology officer at e4, says that even though the company has made significant inroads locally with its business automation and digital solutions, there is still a lag in uptake of the technology in SA. "As much as e4 is engaged with many of the large retail banks in South Africa who are considering a potential use of the product. The biggest challenge though when dealing with larger financial institutions, the usual delay factors unfortunately apply, mainly red-tape, buy-in, sponsorship, budget and procurement as well as regulatory and compliance hurdles that need to be overcome. The Australian banking sector has identified the increasing need for the automation of core banking processes and other digital solutions."
Heading the Australian business, based in both Sydney and Adelaide, is e4's MD Stuart Hosford.
The solution, which was launched in SA last month, will now be directed at the Australian financial service sector, particularly the traditional and non-traditional mortgage lenders. "We will also engage mortgage brokers, who originate 50% of all new mortgage applications into lenders, mortgage aggregators and mortgage settlement partners in Australia."
Last year Cape Town-based ThisIsMe launched a similar SAAS that provides a business solution and app - available on iOS and Android's Play Store - to verify an individual's identity to other individuals, businesses, financial institutions and regulators using links to the Department of Home Affairs and the major banks.
SA financial sector is in the process of implementing FICA Amendment Bill's new risk-based focus on verifying the identity of each client, and in line with the ongoing customer due diligence requirements.
"Development of business apps that digitally assist clients to complete both Financial Intelligence Centre Act and The Regulation of Interception of Communications and Provision of Communication-Related Information Act requirements is definitely a growing trend in the FinTech and RegTech markets. Most products are now offered as a service as the time to market for the consumers of these services is significantly reduced and there is little to no upfront capital expenditure required, other than the connection of integration points between the relevant parties," concluded Barlow.