To what degree?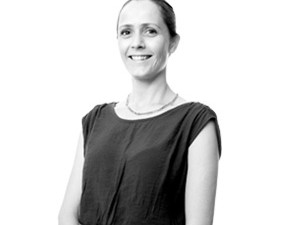 People who have had successful ICT careers but have taken very different paths to get there, share their stories.
Is it better to get a tertiary degree or a vendor certification? The answer seems to be "it depends" - on who is hiring, on the individual's capabilities and on the specifics of the role.
Some companies insist on a university qualification, others look for highly specialised skills, and recognise that keeping up with the latest technologies is important too; these companies believe certifications deliver what they need.
A third group is shifting the paradigm: accounting giant and leading graduate recruiter Ernst & Young dropped the degree threshold for new recruits, saying there is zero evidence that university success is linked to professional achievements.
This shift could make a positive impact in a world where access to university-level education is becoming increasingly expensive and high fees prevent people in lower income households from studying.
ITWeb Training Guide chatted to several local IT professionals about their views.
Business-specific needs
Andrea Lodolo, CTO of CA Southern Africa, says comparing the value of degrees and certifications depends on the different needs of companies: "Are they going to be working on Microsoft platforms? If yes, then there is a lot of training based on Microsoft that will get individuals up and running quite quickly."
When it comes to more complex skills - such as enterprise management, service management and security, hard-core programming or integration - a more solid grounding in IT is a must, plus specific industry training targeted to the requirement, says Lodolo.
Job vs career?
Christiaan Brand, Google's product manager: identity and security, says: "I don't think there's necessarily a one-size-fits-all here, but there's definitely strong correlation between academic excellence and excelling in one's career, not only in the IT world. However, correlation shouldn't be confused with causation, and I think in many cases some of the rising stars (who didn't go to university or college) in the tech world would've done equally well in an academic setting, were they put in that position."
Every once in a while, someone takes a completely different path, such as 22-yearold Taylor Gibb from Durban (who dropped out of school and has landed a top role as Microsoft regional director in SA) but, says Brand, "that's much more of the exception than the rule, and while vendor certifications come and go, a tertiary education is for life".
Brand believes there is still something to be said for having a strong foundation: a university education which employers use as a yardstick to determine the viability of a candidate for an interview. "I followed the more traditional path of doing a bachelor's degree in electrical engineering with computer science at the Stellenbosch University, and then proceeded to get my master's degree there too. I can't remember when last I used any of the theory I was taught over those six years, but I wouldn't trade the experience for anything. Tertiary education taught me how to think analytically, work under pressure, and how to conduct myself professionally."
A good foundation
Lerato Mahange, technical consultant at Dac Systems, remembers that a lot of emphasis was placed on having a specific qualification when she was job hunting for the first time. "Some companies even went so far as to advertise that they only considered candidates from specific institutions. Although a fresh graduate with zero to minimal experience seldom brings much to the table, their background knowledge does come in handy. Whether this knowledge is from a formal qualification or not, I guess, depends on the industry they are venturing into."
While vendor certifications come and go, a tertiary education is for life.

Christiaan Brand, Google
Mahange studied BSc computer science up to the third year, final semester, and has two credits left to complete, which she will complete through Unisa. She says only a small part of the subjects she studied is used in her day-to-day work. "SQL has definitely come in handy, but pretty much all I have learned up to now has been learned on the job."
Speaking of what could have been done differently, Mahange says: "I could have placed more emphasis on programming, but I was not interested in that and doubt that I would have enjoyed it much. I don't think a formal qualification is a waste of time or money; I think it serves as a good foundation."
Self-taught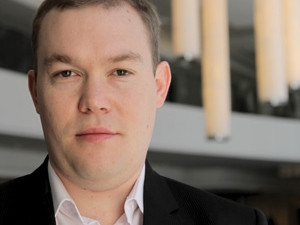 Koketso Moeti, co-founder and campaigner at amandla.mobi, an independent social justice organisation in SA, has neither a tertiary degree nor vendor certification, or even any other kind of training:
"My own journey and thinking about technology have always been informed by what I want to achieve and how tech can help me get there, which has meant learning on the go. So I am not a techie, I have just taught myself how to use off-the-shelf platforms, converting them to what I need, whether by trial and failure or by learning from others working in the same space. "My journey has been rather unusual in that sense. I have absolutely no IT training in any way, but was drawn into the civic tech space by virtue of what I was trying to do."
A matter of attitude
Barbara Mallinson, founder and CEO of Obami, says although she was fortunate enough to attend university, she doesn't necessarily believe that it is the only path one can take in order to have a successful career in IT. "Some of the greatest developers that I've employed and had the privilege of working with were self-instructed, while a few others, who may have had the right qualifications on paper, have been slightly less impressive.
"To me, it's a matter of attitude - someone who constantly looks to improve themselves by taking advantage of the many online resources available to them, through vendor certification and online courseware, for example, immediately becomes more valuable to my organisation than someone who rests on their laurels of having earned a formal degree many, many years ago."
Times of transition
Global CIO of Dimension Data Derek Wilcocks says there is a pattern to which type of education is best, and that it correlates to periods when there are significant changes to the dominant IT platform of the day.
"In the 1990s, we saw the rise of the Internet; in the 2000s, the rise of the Web; and now we are seeing the rise of 'as a service'. "In my experience, a technology-oriented degree is most valuable during the times of transition, when it is not quite clear what new skills are required. In these periods, employers value people who understand underlying concepts and self-directed learning. This is typically what a degree provides or at least should provide. Once a new platform becomes dominant, employers tend to value vendor certifications more highly, as these provide individuals with platform-specific skills and best practices to ensure efficient and cost-effective implementations in accordance with established guidelines."
Wilcocks recommends that people who are interested in an IT engineering career try to obtain a degree as well as several certifications. "This provides the best combination of career longevity and shortterm marketability."
Theory and experience
Clifford de Wit, Developer Experience lead at Microsoft SA, says much depends on the actual certification. "In general, however, a gap exists in the practical process of software creation. We continuously find that many certifications teach students the theoretical background only, without providing them with the practical knowledge and skillsets - both hard and soft skills - to put the theory into practice and deliver quality results on deadline."
To land top jobs, De Wit says prospective recruits need the theory of software programming combined with industryrelevant experience of delivering applications and software. "In addition, the experience of working in a team environment with peers and customers also counts a lot."
De Wit completed a BSc degree in electrical engineering and then spent time delivering software as part of a development team. "I find combining the formal structured thinking that a degree provides with the realworld demands of delivering actual working software invaluable."
Many people who have studied only through vendor certifications earn more as subject matter experts than their managers.

Jordan Biermann, Ovations
Rousseau Kluever, head of QlikView at Decision Inc, says certifications are usually focused on practical skills for a specific type of vendor technology, and this makes them ideal for anyone to get started on a project quickly.
"Degrees provide a very broad and deep understanding of the principles and practices in the ICT industry, but may not deliver the focused and practical skills required. While the degree offers a holistic and engaging education, the certification is hands-on and targeted - both can strengthen a person's value proposition in individual ways."
Tipping the scales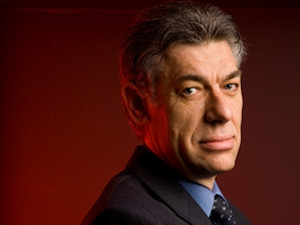 Jordan Biermann, knowledge management and research practitioner at Ovations, says a degree will usually 'fast-track' a person to becoming a team lead or manager. "Many employers do advertise that degrees are a requirement when posting for these types of positions, so while a person may have studied a degree, individual learning through certifications will enable them to gain work experience and the trust of their employers."
He says work experience counts for a lot, and people who have accumulated their education through certifications can still become team leads or managers, after proving themselves capable to their employers.
"Moreover, it is important to note that not everyone with a degree is capable of being in a managerial position, and many people who have studied only through vendor certifications earn more as subject matter experts than their managers. There is no correct answer here, and it ultimately comes down to an individual's circumstance or situation."
Strengths and inclinations
Head of department for financial systems and processes at SITA Mai Moodley says the choice between a vendor-based certification and a formal academic qualification depends on a number of factors: individual temperament and inclination, personal interests, stage of career to long-term career interests, and how the qualification helps the individual achieve their career goals.
However, Moodley says lifelong learning is essential to a successful career. "Being able to choose the appropriate qualification is dependent on being able to encourage individuals to have a clear career goal and to regularly re-evaluate these goals. Through this re-evaluation it is possible to continually choose the additional direction of the necessary training."
Moodley adds a caveat: "For this to be successful, individuals have to look three to five years ahead to understand what skills will be needed, so they can empower themselves accordingly when the demand for these skills arises. It is equally important to be able to align the direction of skills acquisition with an individual's own knowledge of their strengths and interests as it prevents a misalignment."
This article was first published in the 2016 edition of ITWeb's Corporate IT Training Guide. To read more, go to Training-Web.