Customer intelligence boosts competitive advantage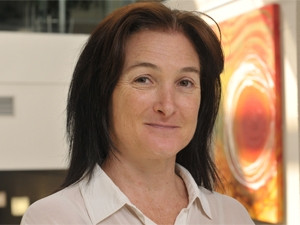 Organisations that have the greatest insights, intelligence and knowledge about their customer will be more successful in today's market.
So said Corrine Sandler, founder and CEO of Fresh Intelligence Research, speaking yesterday at ITWeb Business Intelligence Summit 2015 in Midrand.
According to Sandler, most businesses are living in a war of commerce, vying for market share, acquisitions and increased revenue. The only way to have a competitive-edge is by concentrating on the metrics around the customer.
Sandler believes customer experience is now the predominant economic value in the business world because today's customer does not buy goods or services but the experience.
Therefore, organisations need to transform the customer experience with a systematic, measurable approach, and accelerate digital business to deliver greater agility and customer value by turning big data into business insights, she noted.
Companies should apply predictive analytical tools to foresee customers' future needs and wants - turning big data into opportunity data, said Sandler.
"We are living in the age of the customer and customers are now the only source of sustainable competitive advantage - and the only thing you should be measuring."
The only way to achieve customer value is through emotional engagement - getting clients to emotionally engage with the brand.
About 96% of unhappy customers don't complain; however, 91% of those will simply leave and never come back. It takes 12 positive experiences to make up for one unresolved negative experience.
Sandler pointed out the client has to be at the centre of every organisation - and everyone and everything built around it - and the customer's experience with the brand should be measured at every single point leading to purchase.
About 2.5 quintillion bytes of data in the world today has been created in the past two years through social media and the Internet, according to Sandler.
Therefore, businesses can find insights in new and emerging types of data and content, to make businesses more agile and answer questions that were previously considered beyond reach, concluded Sandler.