Datatec predicts earnings plummet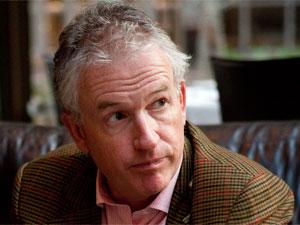 Datatec is expecting full year headline earnings per share (HEPS) to be 51% lower than a year ago. This is according to a trading statement issued by the company for the year ended 29 February.
Datatec expects HEPS to be 18 US cents, compared to 37 US cents reported for the previous financial year. Underlying earnings per share will be approximately 31 US cents, which is 26% lower year-on-year. Earnings per share are also expected to drop 51%.
The international ICT company says group revenue for the year is expected to be $6.5 billion (R94 billion), which is in line with the prior year's revenue of $6.4 billion.
"As anticipated, group operating profit in FY16 was impacted by the strength in the US dollar (reporting currency), ongoing restructuring in Westcon EMEA and Logicalis UK, and foreign exchange losses, particularly in Angola.
"The restructuring actions are expected to deliver operating improvements while mitigating actions in Angola have already taken effect. The group has increased its provision against trade receivables to reflect the weaker economic conditions in some markets," the trading statement reads.
The Johannesburg- and London-listed company expects earnings before interest, taxation, depreciation and amortisation (EBITDA) to be approximately 22% below the $206.4 million (R2.98 billion) reported in the 2015 financial year. Datatec says EBITDA in the second half of the 2016 financial year is expected to be marginally above the first half's results.
Group gross margins have improved in the second half of the year and are expected to be approximately 13.5% for the full year, up from 13.1% in the first half. The board expects to maintain the full year dividend in line with previous years.
"The group is expected to have an abnormally high effective rate of tax as a result of the Angola foreign exchange losses and trading losses in other areas for which no deferred tax asset has been recognised at the year-end."
Datatec is expected to publish its results for the year to 29 February on 11 May.
The share price on the JSE fell almost 13% on the back of the news on Tuesday, closing at R44.90 per share.