Gartner picks aspiring innovators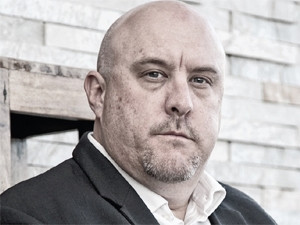 Online cloud-based services provider provulo is one of the companies that will showcase its business offering at this year's Aspiring Innovators Programme.
The Aspiring Innovators Programme is a Gartner Africa Symposium/ITxpo initiative that allows African technology companies to showcase their solutions to enterprise organisations. Gartner launched the programme in 2015 to support the start-up scene and provide access to innovative local technology providers.
This year, provulo will get the opportunity to describe what it is doing in front of an audience who are looking for solutions, and it will talk to senior IT decision-makers who visit its stands.
Commenting about provulo's business offering, its founder Simon Hudson says the company drives digital transformation through cloud-based services that help its customers design, optimise, automate, replace and take their business processes online in a cost-effective manner.
He explains: "We modernise and transform manual, inefficient pen and paper-intensive processes into streamlined, online-based services that our clients and their customers, suppliers and staff can use to work more effectively and productively, from anywhere and on any device."
According to Hudson, the motivation to start his business was for personal and professional reasons. "Personally, I got tired of working in a corporate environment. Professionally, I had built a larger, more expensive solution for a corporate, which made me realise that it shouldn't be so expensive and shouldn't be so difficult to do."
Hudson notes the solution provulo offers is unique and differs to what is already in the market.
"Unlike other process management solutions, we don't expect our customers to make any investment in hardware, software or skills; we also provide business analysis services that clients would normally have to invest in themselves before even trying to build a process management solution internally."
Seeing the impact of our process solutions on our clients business and seeing the difference that they make for the end user has been a highlight of starting the business, he says.
Meanwhile, getting over the threshold with the first few clients and proving that the solution does work as promised and then collecting payment from customers has been the main challenge in setting up the business, adds Hudson.
Although business has not been without its challenges, he says it's nice to be recognised for achieving some success. "It is really gratifying though to be recognised for a smart business idea."
This year's Gartner Symposium will take place in Cape Town from 26 to 28 September.