Garmin snaps up SA start-up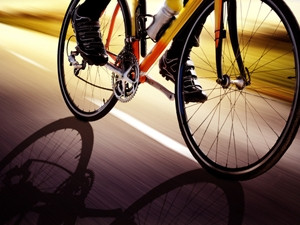 Garmin has bought out local start-up iKubu, bringing new radar technology into its fold of gear designed for cyclists.
Garmin, which has been in the GPS game for 25 years and is listed on the Nasdaq, notes iKubu was in the final stages of developing the Backtracker low-energy bike radar. Development of the cycling tool started in 2010.
This device "provides unparalleled situational awareness by giving the cyclist the speed and distance of vehicles that are approaching from behind," says Garmin in a statement.
iKubu's technology works by scanning the road through a rear-facing radar module that also doubles as a flashing caution light, and information is sent wirelessly to a handlebar-mounted head unit.
The Stellenbosch-based company previously tried to raise capital for the technology, without success. Its latest endeavour, towards the end of last year, was via Dragon Innovation.
New resources
iKubu MD Franz Struwig says the company is keen to integrate its technology into Garmin's range of products. "Garmin gives us the resources to develop, bring to market, and showcase our products that we otherwise would not have."
Garmin president and CEO Cliff Pemble notes: "iKubu has found a way to implement short-range radar into a low-power system that addresses a common concern among cyclists - identifying potential hazards that are approaching them from behind."
Garmin, which is worth almost $100 billion, bought the company from a subsidiary owned by listed African Dawn Capital, but neither party disclosed the value of the purchase.
iKubu was directly sold by Knife Capital, which had been running the company under its Grindstone programme, which is a "year-long entrepreneurial development programme to assist post-revenue scalable innovation-driven businesses in accelerating strategy execution".
Knife Capital belongs to African Dawn Capital, which is an investment holding company that buys stakes in "entrepreneurial and innovation-driven companies with proven growth strategies". African Dawn did not provide a rationale for its exit from iKubu.
However, Garmin is delighted to welcome the start-up, saying it is keen to add the technology to its offerings. Most of iKubu's staff will move to Garmin SA and will continue to operate primarily as a research and development team based in Stellenbosch.