Fitkey expands to Gauteng, signs 3 000 users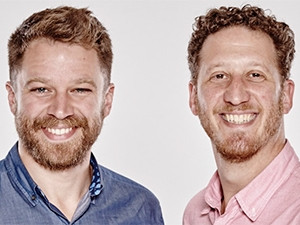 Local fitness app Fitkey has expanded to Pretoria and Johannesburg, with more than 250 listed independent gyms and fitness studios in Gauteng and Cape Town.
Established in 2015 by co-founders Evan Walther and Joshua Shimkin, the Web and mobile app helps connect users to fitness studios and independent gyms.
It allows users to pay one membership fee and gain access to fitness studios that offer more than 8 000 fitness options, ranging from yoga, cross-fit, boxing, Pilates, HIIT, dance, Zumba and rock climbing.
The Cape Town-based start-up initially listed around 100 fitness studios and gyms in Cape Town, Stellenbosch and Somerset West, but has since added 18 Pretoria-based studios and 125 in Johannesburg, with plans to expand to Durban soon.
Walther says the app now has 1 000 active paid subscribers, with around 3 000 signed users around SA, indicating a growth rate of around 20%-30% month-on-month.
"We still have a lot of work to do; we're just getting started in Pretoria and we would like to add more gyms and studios based in Johannesburg east, west and south. Our long-term goal is to list any business that offers health and wellness services, allowing users to book online appointments anywhere in the country," Walther told ITWeb.
The app aims to find a fitness regime that is suitable to the individual's lifestyle and is able to help them attain their fitness goals, while having fun, he continues.
"We are more targeted towards people who want a variety of studio classes and not only stick to the same fitness routine. We also offer more flexibility in that members have a renewable month-to-month agreement as opposed to being locked in a long-term gym contract.
"Most fitness studios in SA operate at 50% capacity or even less; our aim is to help them fill those spaces and help them get more feet through the door. We negotiate discounted rates, ultimately helping fitness studios make more money."
Walther says users sign up on the app or Web site and the studio gets a notification. At the end of each month, Fitkey pays the studio or the gym a box payment based on the number of bookings.
The app is available in both Apple and Android stores. Subscribers pay a fee of R645 a month for an unlimited number of classes, with a maximum of three per studio. There is also a Fitkey lite option, where users who are already locked into a long-term gym contract only pay R345 a month. The lite version offers users up to five classes in total, with a maximum of two per studio.