Beacons to drive customer engagement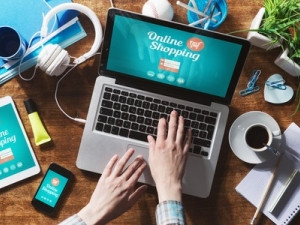 The number of coupons issued via mobile and online channels globally will grow by more than 60% over the next five years, increasing from 224 billion in 2016 to 362 billion in 2021.
This is according to a new study from Juniper titled, Mobile & Online Coupons: Loyalty & Beacon Engagement 2016-2021, which found that the growth in digital coupon volumes can be mainly attributed to a greater retailer emphasis on the provision of highly targeted, personalised offers to consumers.
The research noted brands will increasingly deploy bots, artificial intelligence applications which can interact with consumers via social media and messaging applications such as Facebook Messenger.
Lauren Foye, research author at Juniper, says beacons (Bluetooth devices which can send offers to consumers while they shop) enable retailers to collect and utilise a raft of valuable and relevant data points.
"For retailers one of the major tools is knowing their customers. Tracking user movements in store via beacons allows for targeted marketing and offers. This can also aid in providing invaluable data and statistics to a company. This then drives sales."
The research also found that large-scale deployments of beacons have been constrained. The research claims that the key hurdle was the need for consumers to have opted in to online engagement with a brand or retailer, either through having installed a store's application on their smartphone, or to be following their account on social media.
However, the research points out that with some beacons (such as Google's Eddystone) allowing a wider range of online engagement channels, including Web browser interaction, retailers will have a far more encompassing product moving forwards.
Independent technology and market research company Forrester Research says for consumers, beacon technology allows for enhanced experiences that are contextual based on location.
For retailers, beacons unlock additional customer insight and targeting capabilities that drive both revenue and improved service, it adds.
ABI research forecasts that dedicated BLE beacon advertising networks will be worth over US$2 billion by 2020.
"Major Internet players like Facebook, Baidu, Tencent and Google will have a major presence in this space with many already putting in place the ecosystem necessary to support their own advertising networks," says ABI.
A mobile report by Mobile Marketing Association for SA says smartphone adoption in SA will push mobile advertising to become mainstream as it has the highest penetration reach - making mobile the most powerful channel for customer engagement in SA.
Nicolle Harding, chair of research and measurement for MMA SA and country manager at Effective Measure South Africa, says the power of mobile is not just in its ability to reach and influence consumers, but mobile gives an entirely new dimension to people's experiences and enables marketers to achieve new levels of continuous customer touch and engagement.