Enterprise development - the role of SMEs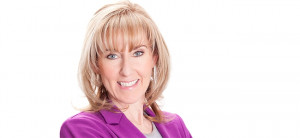 Last year, Seed Academy conducted research around the state of the local enterprise and supplier development (ESD) landscape. Titled 'The Real State of ESD', the report highlighted the fact that there are those that 'get it', and those that just don't.
The latter fail to align their ESD initiatives with greater business objectives. In these cases, ESD strategies only achieve sustainable development on a very superficial level.
While conducting interviews with 15 blue chip companies in South Africa over 20 weeks, Seed Academy found that the businesses that 'get it' have successfully integrated entrepreneur development into their value chain and have positioned these initiatives as key strategic drivers in their business. These companies are constantly looking for more effective ways to implement ESD programmes and evolve their interventions based on the different skills and resources these small businesses provide.
Successful enterprise development is supposed to address some of the many challenges that early growth businesses experience, says Donna Rachelson, Group CEO of Seed Engine. She outlines business development support and access to markets as some of the key challenges. She connects these new ventures with opportunities to receive funding or, perhaps more importantly, helps them to become funding-ready.
The right fit
While local organisations may be required to prioritise investing time and money into helping startups establish and improve their operations, these decisions cannot be taken lightly. This is especially true when trying to build SMEs into their IT supply chain. IT is a strategic spend item, and it can be challenging to work with from an ESD perspective, notes Heather Lowe, head of enterprise and supplier development at FNB Business. Interrupted or sub-standard performance can have devastating consequences. Consider the impact of a mainframe malfunction, network failure or security breach, for example.
If developing your IT supply chain is a business priority, Lowe stresses that businesses need to carefully study the elements that comprise the organisation's IT spend and understand where risk could be reduced in outsourcing certain tasks and responsibilities. The provision of hardware and software, plus the servicing and maintaining of IT equipment has less risk attached to it and can therefore be easily handed over to an SME. She does caution, however, that the corporate must clearly understand the SME's stage, stability and level of experience. "If they are not yet ready, a supplier development intervention such as incubation, which will help them to reach the stage where they may be ready to take on more responsibility, is recommended."
Rachelson agrees. It's about identifying IT businesses that have the potential to be built and grown. "Selection is most important." She highlights how critical it is to create customised IT development programmes, which include mentorship aimed at fast-tracking entrepreneurs.
For Mohamed Khan, a manager at Mazars, it comes down to service delivery and capacity. "The corporate will always have to ask whether the small business that it has just partnered with is skilled and equipped to deliver the right quality of service and whether they can handle the volume of services expected of them."
Eggs in multiple baskets
No organisation exists in isolation, says Lowe. "Businesses operate within an economy and society." If a business is not engaging and interacting within the ecosystem in which it operates, it remains unsustainable, she continues. Given that the current economy is characterised by a number of threats - such as high unemployment and low growth - it is only when all organisations contribute towards alleviating these challenges that the collective private sector will flourish. "The requirement to procure more from SMEs is designed to drive these outcomes - job creation, economic growth and equality."
Lowe also highlights that diversifying one's supply chain must be seen as a positive move for any business. Not only does it reduce risks, it also presents upstream and downstream integration opportunities, boosts the competitiveness of the organisation itself and improves BEE ratings.
On that final point, Khan stresses that corporates must analyse their existing procurement to see where they are at in terms of their B-BBEE objectives, identifying which and how much of their outsourced services can be contracted to local suppliers, which will contribute to their BBBEE score.
Another benefit of not relying on a single supplier, adds Khan, is increased innovation because these new ventures generally come from a very different background than regular suppliers, and therefore bring new ideas and experiences to the table. Similarly, product and service diversification can help larger businesses maintain a higher level of quality.
Teach a man to fish
During the interviews for Seed Academy's research report, the executives of well-established insurance and oil and gas companies explained that enterprise and supplier development is just as beneficial for the big corporate as it is for the entrepreneur. They pointed out that in empowering customers, they're creating a robust marketplace where all businesses can truly thrive.
But in order to do so, the bigger businesses need to view ESD as more than just a financial obligation. Khan argues that this means offering small businesses the opportunity to participate in skills development programmes, providing them with business sustainability advice and brainstorming strategies to ensure they show positive development.
"If you really want to grow competitive and sustainable businesses, you will need to do more than provide funding or contracts. Having gone through the process of identifying and engaging with the right suppliers, you need to exercise some type of responsibility to monitor and ensure that these businesses actually continue to grow, both in skills and employment numbers, otherwise it is money and time wasted," Khan says.
If a business is not engaging and interacting within the ecosystem in which it operates, it remains unsustainable.

Heather Lowe, FNB Business
While it may seem like a lot of time, effort, and money going the extra mile to develop these businesses, it has countless benefits. "By not merely ticking boxes and putting real effort into sustainable solutions, bigger businesses can impact the socio-economic development of the country," notes Rachelson.
In passing expertise, best practice and resources on to your suppliers, you are strengthening your own business and competitiveness against a competitor who may have weaker suppliers, says Lowe. "Therefore, it makes sense to build and nurture your SME suppliers so they add value to your business, are integrated with your strategy, and remain engaged and loyal."
Quality control
For FNB Business' Heather Lowe, in order toidentify and develop committed suppliers, businesses need to do their homework. The same rigour should be applied as one would normally apply when sourcing and assessing regular suppliers, she says.
Think of it as checking out Trip Advisor reviews before booking a hotel stay or asking friends for plumber or car repair recommendations. The more research you do, the more likely you are to make a good decision.
Lowe believes that enterprises shouldn't be embarrassed to request references in order to gain a realistic idea of previous customer experiences. She notes that there are a number of indicators to look out for when courting suitable supply chain partners and advises that businesses ask the following questions:
Does the SME have governance structures in place?
Is their invoicing on time and at a professional level?
Do they have necessary company documentation and BEE accreditation on hand when required?
Do they exhibit commitment to their clients?
Are they knowledgeable in their area of expertise?
Is their engagement professional?
What is the quality of their submitted proposals and quotations?
What is their attitude when a service failure occurs?
How rapidly do they respond?
What is their capability to solve issues?
How flexible are they?
How reactive are they to requests?
Common enterprise development pitfalls
Seed Academy's enterprise and supplier development research highlights a few key challenges businesses face when trying to meet development goals. These include:
Sourcing relevant and experienced black-owned (especially women-owned) qualifying small enterprises (QSEs) and EMEs (exempt micro enterprises)
Finding entrepreneurs that are scalable, teachable and willing
Properly aligning business objectives with development objectives
A 'silo' mentality, which perceives transformation and ESD as deterrents to broader long-term business benefits
SMEs failing to grasp the complexity of selling to corporates
The SME being ill prepared to compete effectively in a corporate supply chain
Change management issues with regards to the business using the SME
INFOGRAPHIC STATS
"80% of the businesses being developed are not being used even though there is an agreement that these businesses can deliver. Its business managers are not concerned about sustainable economic development and prefer to 'maintain' the status quo with existing suppliers." - Seed Academy
According to the Seed Academy research, key industry challenges can be broken down into three groups - challenges for SMEs and entrepreneurs, business mind-set challenges and cultural hurdles.
A breakdown below:
Entrepreneurs and SMEs
Entitlement mentality
Lack of diligent attendance of sessions
Defaulting on loan repayments
Entrepreneurs who are not bankable
Suppliers not meeting contractual obligations
Poor understanding of what it takes to succeed
Mindset of Business
Encouraging businesses to use local suppliers
Getting procurement to 'buy in'
Limited cash flows of SMEs
Cultural Hurdles
Entrepreneur development still in its infancy
Focus on job seeking, not job creation
Tedious legislation and red tape push
Failure is still viewed negatively
Lack of support
This article was first published in the August 2017 edition of ITWeb Brainstorm magazine. To read more, go to the Brainstorm website.