SA Florist improves efficiency with BrandChat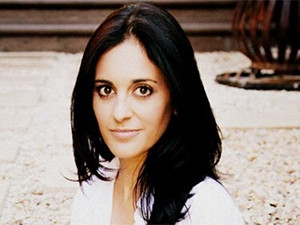 BrandChat has constructed a bot that sends an automated message to the florist asking them to reject or accept an order.
"SA Florist's has more than 200 local florists and it needs to be in constant contact with each one. Until now, the support team was spending about 80% of its time reminding florists to accept orders and also to notify the system when an order was dispatched. This bot will definitely ease the pressure and increase the turnaround times," said the company.
BrandChat, the Cape Town based start-up, is a platform designed to allow customers and their businesses to interact with each other on a personal level through the integration of multiple messaging platforms including WeChat, Facebook, Telegram and Kik. The company explains that it is in the business of creating a unified dashboard that allows businesses to create and manage a bot as well as do its customer support across all supported chat apps in one place.
It has constructed a bot that sends an automated message to the florist asking them to reject or accept the order. There are also reminder notifications that go out if orders are not accepted within the required timeframe. "By building this bot, we have reduced the amount of time the support team needs to be on the phone with the florist, freeing them up to manage sales calls and assisting customers," says BrandChat director Tracy Surkont.
Furthermore the company says it has also developed tools that will enable the business to create engaging additional content inside chat apps. "This could include broadcasting special offers or the latest news, or getting feedback via polls and surveys," explained Surkont.
Other companies which are active on the platform, include Standard Bank, Zando, News 24, eNCA, OrderIn, SAA, AS Roma and Telkom.
"We constantly try to deploy technology to make our customers' lives easier and to speed up the delivery process. Our clients will also benefit in that they don't have to constantly check e-mails, they are notified of their order on their messenger platform of choice, whether it is Whatsapp, Messenger, Telegram or Kik. We will soon also be launching its customer care bot which will be supported across all those platforms," concluded SA Florist.