More South Africans doing festive shopping online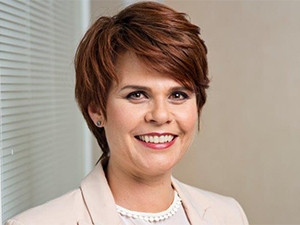 An online festive season study conducted by eBucks Rewards, an FNB and RMB Bank rewards programme, has revealed a growing interest by South African Internet users in shopping online.
The study, which surveyed 2 567 South Africans online, found that 21% of them do all their festive season shopping online, indicating an increase from 2014, when only 14% of South Africans did festive shopping online.
In 2013 the same survey found that 10% of participants shopped online during the same period.
The study further revealed the number of consumers who shop both in-store and online has dropped dramatically to 38% from 54% last year. eBucks Rewards says this could point to a progression that shoppers follow once they've made their first purchase online, they are likely to shift more of their spending to the online environment.
"E-commerce is on the rise amongst the South African online community, especially during festive season, with many of them enjoying the convenience and ability to compare prices when shopping online. Flexibility and choice is a common theme in this year's survey," says Joland'e Duvenage, CEO of eBucks Rewards.
"For those who live in a remote area like on a farm where speciality items are limited, online shopping makes purchasing of such items possible".
World Wide Worx MD Arthur Goldstuck says these results reflect the same findings of a similar festive season study, which his company will release at the beginning of January 2016.
"According to our findings, the number of festive season online shoppers this year is double the rate of shoppers during the course of the year.
"In SA online shoppers contributed around R9 billion to the total retail industry (both online and physical stores) in 2015. However the festive season online shopping rate alone is around R1.8 billion, while the national total of online and retail is sitting on R807bn for this year," he explains.
To gain a better understanding of people's shopping methods, the company also quizzed the online community about how they preferred to do their online shopping. According to the results, one in five South Africans (21%) use a combination of computers and mobile devices to do their entire festive season shopping online.
Only 4% of them shop online exclusively with a mobile device.
When these results are weighed alongside the feedback consumers gave about why they shop online, some useful insights about online retailers was revealed. Fifty-four percent say they compare prices on different Web sites; 19% browse using a computer but purchase in-store; and 12% browse on a mobile device but purchase in-store.
Duvenage points out this indicates the importance of retailers offering customers a streamlined and integrated shopping experience, whichever channel they choose.
"Consumers get to compare prices of items on different Web sites. It is very time consuming to walk between different shops to compare prices, but online you can have several pages open and compare prices. Delivery times and delivery charges at once in the comfort of your home or at your holiday destination," she notes.
Interestingly, almost half of South African shoppers save up their rewards and gift vouchers to spend on festive season gifts.
The study found that 46% of South Africans value stockpiling loyalty reward vouchers from various stores such as Clicks, Dischem, Vitality and so on over the festive season to spoil their friends and family.
Furthermore, the findings showed that these rewards are spent in a variety of places: 40% are spent online, 21% in-store, and 39% both online and in-store.
The amount South Africans spend on their partners specifically has increased, for instance 26% will spend R1 000 or more on their partners, compared to 19% who did the same last year.
"When it comes to spending this festive season, it is clear that the South African online community is as generous about giving gifts as ever," concluded Duvenage.
Respondents were also asked to pick their favourite brands or lifestyle choices. These were the results:
Apple iPhone 6S (29%) vs Samsung S6 (71%)
Apple iOS (37%) vs Microsoft Windows (63%)
iTunes (46%) vs CDs (54%)
Paper books (53%) vs eBooks (47%)
Camping (23%) vs hotels and guesthouses (77%)