Do we still need HR?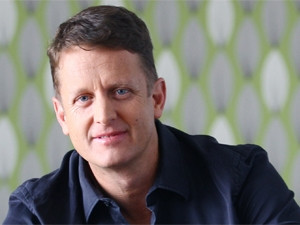 Human resources (HR) managers have traditionally been bogged down by administrative work, but with the increasing reliance on cloud, these professionals are being freed up to take a more active role in business strategy.
Thanks to a weak rand, says Sage HR & Payroll MD Anton van Heerden, SA's economy is facing challenges, including load-shedding and slow growth among the country's major trading partners. "Against this backdrop, HR departments must demonstrate their value to the business and go far beyond simply providing administrative support," he stresses.
In order to do this, HR must align itself closely to the business' strategy and sharpen its tactics for recruiting, engaging and retaining the best talent. "They must focus on how they can help drive productivity and growth for the business by building a skilled and motivated workforce."
In following with international trends, Phil Lotter, CEO of Piilo Software, believes HR is moving to the cloud. "Gartner predicts that by 2017, spend on cloud-based HR systems will exceed traditional on-premises solutions. We're also seeing a strong movement to HR mobility to engage employees across devices through accessing and responding to HR transactions," he says.
Because cloud lends itself to self-service and self-management, says Van Heerden, the burden on HR departments is distributed as employees are empowered to do things on their own. Processes such as applying for leave and expense claims can largely be completed by employees themselves.
According to Liezl van Rensburg, solutions specialist: Human Capital at SAP Africa, this shift couldn't come at a better time. Driven by mobility, a new way of working is changing the role of the HR manager. "HR is coming into focus because of how employees are changing and demanding to work," she says.
This new way of working, she adds, affects retention dramatically, and this should become more of a focus for the HR department.
"People want a positive experience at work," Van Rensburg says. "And companies that cannot offer their employees flexible ways of working will lose them to the competition."
She emphasises that people want freedom to work in a way that makes them happy and stimulates them.
Once you start using cloud, you can't go back.

Liezl van Rensburg, solutions specialist: Human Capital at SAP Africa, SAP Africa
Van Heerden concurs: "For more conservative companies, the challenge lies in supporting more flexible ways of working. For example, many top performers are now looking for their employers to give them flexibility to work virtually or to follow less rigid office hours. Today's employees - especially millennials - are looking for more work-life balance, and the question is: 'How does the HR department accommodate them?'"
"Different people are driven by different things, which makes the role of the HR manager challenging. Some are motivated by monetary gains, while others are fulfilled by the satisfaction they get from achieving business goals," says Van Rensburg.
Talent management
She cites an example where someone is promoted to a manager because they're good at what they do, but when faced with managing a team, they seem at a loss. "This doesn't mean they won't make a good manager," she says. "It just means they need to be motivated according to business outcomes, rather than the focus being on team management."
Tapping into 'what makes people tick' is essential in today's business landscape, Van Rensburg adds. A truly successful HR manager will not only be able to identify this, but also align each individual employee's needs to business strategy and outcomes.
HR must align itself closely to the business' strategy.

Anton van Heerden, MD, Sage HR & Payroll
Talent management is becoming another increasingly important focus area. "There are many cases of untapped knowledge and skills within an organisation, and a successful HR manager will be able to bring these out," she says.
When it comes to talent management, no one seems to know where to start. "But technology enables us to run analytics, and discover how one thing impacts another," Van Rensburg says.
For instance, says Van Heerden, before advertising a post, first see what the current workforce has to offer. There might be an employee whose skills are relevant to the open position. "So instead of hiring a new candidate, it may be more cost-effective to upskill the existing employee to fill the open position," he says.
There's technology available that gives the employer access to a wider audience - such as software that enables connection to job sites. Automation and technology can help the HR manager save a lot of time. "The short-listing process can be automated in the case of hiring a new employee. CVs are uploaded in a standard format and the filters search key words and reject any applicants that do not fit the requirements," Van Heerden says.
Ensuring the company has a great brand, he continues, will help bring in high-quality CVs when they're hiring. "HR departments must be thinking about how to position themselves as employers of choice. It's also vital for HR departments to reorient themselves as service providers - there to help facilitate employees' needs - if they want to improve employee satisfaction and retention."
Why cloud works in HR
Coming back to how cloud is facilitating this dramatic change in the HR industry, Lotter believes it's a natural progression.
"One of the best advantages of cloud is the way it enables communication within the whole organisation," says James McKerrell, CEO of CRS Technologies. "There can be a level of engagement between employees and HR that was never possible before. Besides that, there's a single line of communication, a single version of the truth, as people are getting real-time information and updates on their devices."
According to Lotter, because we have mobile devices with us all the time, it makes sense that we use them for work. It's simply more convenient, he says.
"And once you start using cloud, you can't go back," Van Rensburg concludes.