Open source docks with mainstream vendors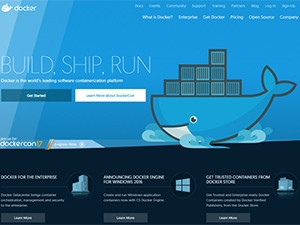 Open source and mainstream are joining forces this week as the Docker software containerisation platform comes under the spotlight at technology-focused network and information sessions in Cape Town and Johannesburg.
"The diversity of our partners at the event ? Docker, Microsoft Azure, Atlassian, SUSE and HPE - is a clear indication of the excitement around the Docker platform," says Muggie van Staden, MD of Obsidian Systems.
"The concept of containers is not new. However, Docker - an open source project - has hit mainstream and is now taking the concept to the next level. Because Docker containers are based on open standards, they enable containers to run on all major Linux distributions and on Microsoft Windows -- and on top of any infrastructure," he explains.
How it works
Docker containers wrap a piece of software in a complete filesystem that contains everything needed to run: code, runtime, system tools, system libraries - anything that can be installed on a server. According to Docker, this guarantees the software will always run the same, regardless of its environment.
Containers running on a single machine share the same operating system kernel; they start instantly and use less RAM. Images are constructed from layered filesystems and share common files, making disk usage and image downloads much more efficient.
Van Staden notes Docker provides a platform for developers and IT operations teams to build, ship and run applications anywhere.
"From Windows to Linux, monoliths to microservices architectures and on-premises to the cloud, Docker is the unified platform to deliver agility, portability and control for organisations of all sizes."
Hands-on configuration
At the information sessions, Riedwaan Bassadien from Microsoft Azure, Matthew Lee from SUSE, Matthew Coughlan from Atlassian, representatives from HPE and Van Staden will discuss how software-defined infrastructure, microservices and Docker containers are changing the data centre, challenging the traditional rigid model and driving the benefits of agility.
They will also address the general misconception about the inherent value of containers and the role of this technology in deploying and managing Linux software.
"While many see containers as a 'silver bullet' to configuration management, the reality is that these require maintenance - and that boils down to hands-on configuration," Van Staden says.
The Docker SA roadshow is on in Cape Town today and in Johannesburg on 23 February.