OfferZen, Standard Bank launch bank account for developers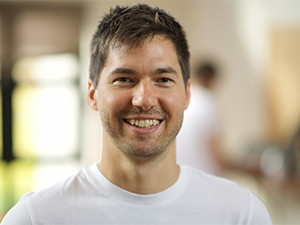 Marketplace for software developer OfferZen has partnered with Standard Bank to introduce what it calls a revolutionary innovation in the financial services sector.
According to OfferZen, Root is a lightweight bank account for developers that is accessible with code. A Root account comes with a programmable credit card, online banking interface, mobile app, and APIs. It enables any software developer to build a fully functional fintech product without any special access to the banking world. They can quickly and cheaply build a prototype solution and share it with other Root users. Root is developed by OfferZen, while Standard Bank provides the regulatory framework and underlying banking infrastructure, it adds.
Malan Joubert, co-founder of OfferZen, says: "Root allows developers to create solutions to existing fintech problems such as the ability to internally track company expenses i.e. how much each department spends in real time. It also enables custom notifications, budgeting information and saving services. Using a code called RootCode, Root allows a user to write code that interacts with transactions in real-time."
Root democratises the ability for developers to build fintech solutions for themselves and others, continues Joubert. Standard Bank can help developers scale up their solution beyond the Root users, and roll it out to the entire Standard Bank customer base as part of their API strategy, he adds. By opening up the banking world we'll see solutions that would not have been feasible for larger financial organisations to build, but mean a lot to individual people.
"For instance, a developer could build a simplified Internet banking interface for their 10-year-old son, and then share that with other Root users. Or a developer who wants to get more exercise could build an app that donates money to a charity if they don't make their exercise target each day," explains Joubert.
According to OfferZen, innovating in the fintech space is incredibly hard due to the massive starting costs and barriers to entry. Root eliminates these barriers and enables anyone in the developer community find new innovative ways to control their money.
"Root is like a 24/7/365 hackathon that allows any developer to build "life enabling" apps or solutions. Instead of relying only on people who work for Standard Bank, we are giving any developer the power to create opportunities or solve everyday problems they experience," says John Campbell, head: Standard Bank EDGE.
The Root team works out of OfferZen's Cape Town offices, headed up by Louw Hopley, who previously started an iPhone app development company in New York and Silicon Valley.