Malware grows exponentially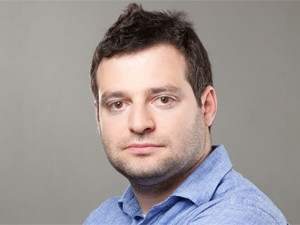 The world has reached a point where there are so many threats both internal and external, that it is practically impossible for any business to escape them altogether.
The number of threats is growing exponentially. In 1994, a new threat was discovered each hour. In 2006, a threat was discovered each minute. By 2012, this had grown to a threat per second and by 2014, this number had leaped to over three per second.
So said Sergey Novikov, deputy director, Global Research and Analysis Team at Kaspersky Lab, speaking during the company's Security Analyst Summit for the Middle East, Turkey and Africa in Budapest this morning.
"Kaspersky Lab is currently detecting 315 000 pieces of malware daily," he added.
According to statistics from the Global Corporate IT Security Risks 2013 survey conducted by Kaspersky Lab and B2B International, 91% of businesses experienced incidents over the last year, a number that is even higher in the Middle East, Turkey and Africa (META) region, with 93% in SA and GCC and 97% in Turkey.
In META countries, the top three external threats mirrored the global leaders, malware, spam and phishing. "However, in South Africa, theft of mobile devices and larger hardware figured high on the list, at 39 and 41% respectively."
In Turkey and the Gulf region, DoS and DDoS attacks were noted as a major problem.
Globally, internal threats affected 85% of organisations, and SA's numbers were on a par with this. Organisations in Turkey and the GCC reported 92%.
He said the majority of incidents were caused by exploits targeting vulnerabilities in software, with 39% of companies saying they were affected. Turkey, however, reported 47% and SA was lower with 35%. Human error also played a role, with one in three enterprises suffering incidents due to employee mistakes.
SA, on the other hand, reported a significantly lower 24%, added Novikov.
Kaspersky Lab reported that several emerging trends that are putting organisations at risk, including personal file sharing services such as Google Drive or Dropbox, as well as BYOD and social media use by employees.