Vodacom Business unveils Virtual CIO for SMEs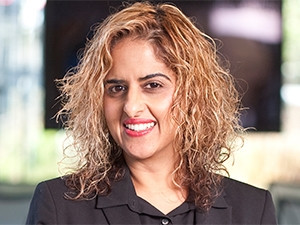 Vodacom Business has introduced Virtual CIO, a cloud-based service that provides a suite of IT support to small and medium enterprises (SMEs).
According to Vodacom Business, Virtual CIO offers proactive monitoring, telephonic and onsite IT support to businesses that are either unable to afford or do not require full-time resources.
The software is downloaded onto mobile devices or computers, and is able to proactively detect IT problems before they arise, safeguarding SMEs that are vulnerable to prolonged IT outages. The solution provides telephonic and onsite support as well as IT network auditing of infrastructure on a per user basis.
"Research has shown that SMEs have expressed a desire for simpler and more affordable IT and security. Virtual CIO is Vodacom's response to this. We have developed an affordable solution for SMEs at an economically critical time in our nation's history. This will allow small businesses to maximise their productivity and ultimately support growth," says Fatima Hassim, managing executive for SME at Vodacom Business.
Virtual CIO's monitoring features include malware/virus alerts, central processing unit usage and WLAN/LAN speed and availability, says Vodacom Business. Telephonic support allows a Virtual CIO technician to access the business's computer system remotely and resolve conflicts.
In Nedbank's Small Business Index Q4 2016, the majority of 1 300 surveyed small business owners predicted their liabilities would increase or their assets would diminish during the course of 2017 due to economic uncertainty in SA. This lack of growth means that for SMEs to survive, they need to find innovative ways to trim costs, while boosting productivity and remaining competitive in a complex digital economy, adds the study.
With increased digitalisation, SMEs rely even more on networks and connectivity, notes Vodacom Business. They also face challenges such as sluggish networks, network downtime or even cyber crime. Many cannot afford to have dedicated IT resources, making their revenue and information more vulnerable.
"Virtual CIO will ensure all ICT and operational requirements are a seamless process, reducing any administrative burden. Digital growth is a key factor that drives economic growth, innovation and competitiveness, and Vodacom continues to encourage SMEs to embrace digitalisation, even more so in a low or no growth environment," concludes Hassim.