SA failing to adapt to digi-marketing
The country is not keeping up with international digital marketing trends, as it still relies heavily on traditional marketing mediums.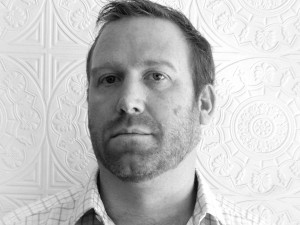 A new study by eMarketer has revealed that US companies spend about 35% of their budgets on online marketing, with 71% of businesses expecting to increase their digital spend in 2013.
In comparison, South African companies spend only 2% of their budget on digital marketing, 63% on broadcast and another 30% on print mediums.
Breaking down the South African online user's needs, a recent survey by the Digital Media and Marketing Association revealed that 59% of users found adverts placed on Web sites most relevant to their needs, followed by social networks (36%), with mobile applications (3%) and mobile sites (2%) being least relevant.
Grant Shippey, CEO at Amorphous, a business solutions-focused digital marketing agency, says South African companies have simply failed to adopt the shift to digital, and local firms continue to place too much emphasis on traditional marketing channels.
"Historically, companies have become comfortable to allocate their marketing spend without seeing a tangible return on investment. This is particularly true of the advertising industry, which comes from a legacy of little-to-no meaningful measurement," says Shippey.
Missed opportunity
Shippey says while SA is still too closed-minded when it comes to online marketing, businesses could lose out on various benefits the medium has to offer, such as enabling connected consumers to make connections to brands in measurable spaces and its converse.
"There's also the massive buying power of long-term connected early adopters to the phone-obsessed twittering youth. They would miss out on the adaptability of the medium to be both informative, as well as commercial, to run alongside existing distribution channels," adds Shippey.
When it comes to return on investment, Shippey says digital marketing makes the measurement a lot less tedious. "To assess traditional channels like TV, radio, as well as print, and to attribute an ad exposure or series of exposure to a sale is a time-consuming and expensive task involving extensive sampling and research. Digital exposure can be monitored in real-time, and adjustments made as necessary."
He says digital marketing gives instant feedback, allowing a company to swiftly distinguish between campaigns that work and those that don't. "This provides real feedback based on actual information rather than artificial feedback such as a focus group or a snap survey."
It also gives the capacity to test marketing messaging. "This closes the loop via measurable, adaptable techniques that afford the opportunity to the organisation to generate greater efficiencies, so the true benefits extend far beyond a simple ROI calculation," notes Shippey.
Looking at the future of print and broadcast marketing in SA, Shippey says the industries are tenacious and will move to more measurable techniques helping to provide clients with better views of their ever-concentrating audiences.
"The audiences for these mediums are plateauing, forcing publishers to extract more and more value from fewer viewers. The return has to be a diminishing one," concludes Shippey.