Google trains 1m young Africans in digital skills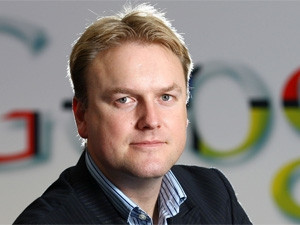 Last April, Google pledged to train one million young people in digital skills across Africa and today announced it exceeded that goal.
The programme aimed to help close the digital gap in Africa, improve employability and encourage entrepreneurship among young people. Google has committed to train another one million young Africans in the next year.
"Having one million digitally skilled young people in Africa is good for everyone. If young people have the right skills, they'll build businesses, create jobs and boost economic growth across the continent," says Bunmi Banjo, Google growth engine and brand lead, Sub-Saharan Africa.
The trainees in the last 11 months came from 27 different countries, but the majority were based in Nigeria (450 000), Kenya (400 000) and SA (70 000), with 53% men and 47% women.
Google says the low number in SA is due to the lack of buy-in from government and universities.
The free digital skills programme is four hours long when done face-to-face and covers how to use the Internet effectively for business and self-promotion on social media.
Of the one million people, 97% were trained in person face-to-face, the other 3% were trained online. An online portal hosts 89 videos, which adds up to six hours of content.
The company will make its online training materials available offline to reach individuals and businesses in low access areas where it is unable to hold physical training sessions. These offline versions will be available in languages like Swahili, IsiZulu and Hausa.
The tech giant says it will continue with the programme and extend it to small and medium businesses and developers.
"We've been committed for years to help local businesses thrive online, as they are meaningful and crucial partners in our economy," says Google SA country director Luke Mckend.
"Through our different initiatives, a number of small businesses have been helped. Our tools and technologies are simply enablers for anyone who wants to build a global business to connect with new customers or share their creations.
"Whether it's a dressmaker who plans on expanding worldwide through the tools technology provides, or a content creator finding hundreds of thousands of viewers on YouTube, we hope this helps them grow."
To apply for the programme or become a partner, click here.