SA leads continent in enterprise mobility space
ITWeb Events spoke to Anesu Charamba, team leader of information and communication technology Africa at Frost & Sullivan, for an update on what is happening in the enterprise mobility space. Charamba will be the keynote speaker at the ITWeb's Enterprise Mobility Summit 2016 next week at The Forum in Bryanston.
What is enterprise mobility in the simplest terms?
Enterprise mobility is really a term describing how individuals within organisations use mobile platforms (smartphones and tablets for example) to carry out work activities. It can be as simple as checking e-mails on one's phone all the way through to managing logistics routes on a tablet. The idea extends further to the treatment of corporate information and data that was once restricted to offices but is now accessible through mobile platforms.
In relation to other international organisations, how are African organisations doing when it comes to enterprise mobility?
African organisations are up there with the best of them, more so in some instances. Africa has leapfrogged over traditional growth benchmarks due to its unique context. This has forced businesses and individuals to be innovative in the way they accomplish their strategies, making the most of the resources they have. That being said, against more developed economies, African states lag with regards to levels of development in backbone infrastructure and last mile integration that enables and empowers enterprise mobility. As investment continues, so too will the growth of enterprise mobility.
Without giving away too much of the presentation, what is the state of enterprise mobility? Which African country is leading the market on this? And what is it that they are doing right?
South Africa has the most advanced telecommunications infrastructure on the continent, which has contributed to the largest 3G and 4G coverage (94% and 34% respectively), with EM essentially driven by the adoption of smartphones and devices being adopted within the workplace. The combination of high connectivity rates in South Africa, and the high smartphone penetration rates in the country, has contributed to the strong growth of enterprise mobility. One key differentiator that has allowed the country to capitalise on enterprise mobility has been the fact that management teams are putting policies into place that will grant employees flexibility in the use of mobile tech that at once empowers them and further acts as a multiplier to growth within business.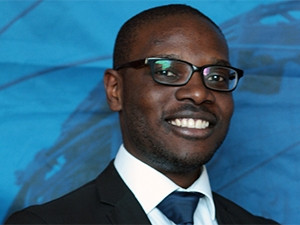 How does EM link to digital transformation of the organisation?
Enterprise mobility will be a key cornerstone of digital transformation in businesses. Digital transformation isn't solely about the digitisation/automation of business processes; it's about harnessing technology to enable businesses to develop sustainable competitive advantage and allow organisations to remain relevant within their environments. Within the African context, understanding the individual's key point of contact to the digital world - through a mobile platform of some form or other - is a critical recognition point in determining what technologies will add to the digital transformation journey that organisations take. In this case, it is leveraging mobile technologies and their supporting infrastructure through enterprise mobility management to grow the business now, as well as in the future.